Nine cases lodged over irregularities in AIIMS: CBI to HC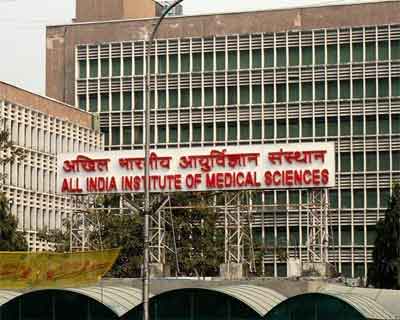 New Delhi:  CBI  told the Delhi High Court that it has registered nine cases related to several alleged irregularities in the All India Institute of Medical Sciences (AIIMS) in last seven years.
The agency also informed a bench of Chief Justice G Rohini and Justice Sangita Dhingra Sehgal that a matter related to allegations of irregularities and embezzlement of funds in purchase of surgical equipment has been closed in July this year after no "wrongdoing" was found.
It, however, said the remaining eight cases are pending as the files have been sent for consideration before various authorities, including the Health Ministry.
The cases relate to irregularities in the tender process at AIIMS, entrance tests and a disproportionate assets case against some of its senior officials.
The bench listed the matter for further hearing on February 14 next year.
The agency has filed its report in pursuance to the court September 29 direction on the plea which has sought probe in several alleged graft cases relating to AIIMS.
Former Chief Vigilance Officer (CVO) of AIIMS Sanjeev Chaturvedi had earlier accused the Health Ministry of not doing anything in several graft cases relating to the premier institution by allegedly sitting over the charge sheets and CBI reports against the individuals involved.
Chaturvedi had made the accusation in an affidavit filed before the high court in a PIL by an NGO, seeking recusal of Union Health Minister from acting as a disciplinary authority, alleging that he had "unfettered powers to influence the course of proceedings in all the corruption cases".
The PIL by NGO Centre for Public Interest Litigation has also sought a CBI probe into various graft cases in AIIMS.