Nizam's Institute of Medical Sciences gets high-end medical equipments worth Rs 22 crore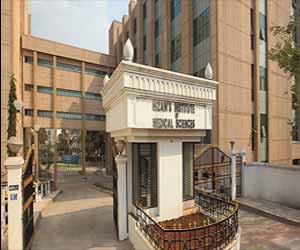 Hyderabad: Telangana Health Minister inaugurated a high-end medical equipment worth Rs.22 crore at Nizam's Institute of Medical Sciences (NIMS) on 18th October.
The top of the line medical imaging devices will be specifically useful for poor patients who can now avail the facilities at affordable cost, the Minister said on the occasion. The imaging devices acquired by the NIMS include PET-CET scan, Single-Photon Emission Computed Tomography (SPECT)-CT and a Dual Head SPECT gamma camera, he said that all the medical equipment are imaging devices meant to detect cancer early which goes a long way in better treatment results.
Read Also: IMA, NIMS Doctors stage protest, demand Deployment of Special Protection Force to strengthen security at Workplace
We had undertaken a lot of developmental activities at the Institute and we are in the process of upgrading each and every aspect of NIMS for the benefit of poor patients, he said. Cancer as an ailment needs early detection and we are hoping that the new imaging devices will help in early diagnosis and treatment to patients," the Minister added.
Read Also: NIMS Doctor attacked by Patient's Relatives under alcohol influence; Doctors stage protest