NMC Bill: IMA to suspend non-emergency OPD services on Saturday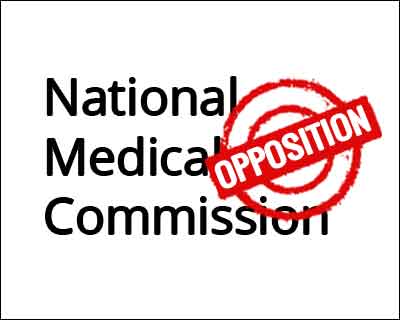 New Delhi: The IMA is going to observe "Dhikkar Diwas - No to NMC Bill" on Saturday and has called for suspending all non-emergency services, including OPD for 12 hours, to protest against the National Medical Commission (NMC) Bill, which seeks to replace the Medical Council of India (MCI) with a new body.
The Indian Medical Association said in a statement that while all elective procedures will be deferred, critical services including deliveries, emergencies and in-patient care will be provided.
"A general body meeting of all local branches will be convened at 9 AM on Saturday to pass a resolution against the NMC Bill. The Call for Action to defend the autonomy of the medical profession is hereby given to each and every member of the medical profession," it said.
"Inspite of the deep resentment and opposition of the medical profession of the country, the government is going ahead with the enactment of the National Medical Commission Bill-2017. We are left with no choice but to resist the move with determination and resolve," said Dr Ravi Wankhedkar, National President, IMA.
He said the bill will be stopped at any cost.
On Saturday, IMA members will hold a procession and go to their respective Member of Parliament, District Collector's/Sub Collector's office and submit a Memorandum addressed to the Prime Minister, the statement said.
Branches with medical colleges have an additional responsibility to coordinate with action in the medical colleges involving the medical students, Wankhedkar said.
In March, the Union Health Ministry approved amendments to the NMC Bill including removing the contentious provision of "bridge course", which would have allowed practitioners of alternative medicines to pursue allopathy after stiff resistance from the IMA and the opposition.
In a statement issued yesterday, the IMA said the Bill in its current form remains "anti-poor, anti-people and anti-federal law" which, if passed, "will have unforeseen consequences on not only the health sector but also on the federal structure of the country."
Doctors belonging to the IMA had gone on a 12-hour strike as part of a nationwide stir against the NMC Bill in January.
The statement said the Bill will make medical education inaccessible to the poor and downtrodden and doctors will come only from the rich sections of the population.
Read Also: 
NMC Bill: IMA calls for Nation Wide Withdrawal of Routine Medical Services on 28th July, 2018