NMC will bring transparency, accountability and quality in governance of medical education: PM MODI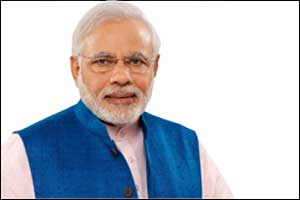 New Delhi: With the hue and cry amounts the medical fraternity about the impending takeover of the Medical Council of India (MCI) by the National Medical Commission (NMC), recently Prime Minister Narendra Modi came out in support of the bill.
Speaking to the daily IANS in an exclusive interview marking the 75 days of his 2.0 government, the PM spoke strongly in favour of the NMC and the level playing field it will create for future generations of medicos
"It will ensure transparency, accountability and quality in the governance of medical education in the country. It aims to lessen the burden on students, increase the number of medical seats and reduce cost of medical education. This means more talented youth can take up medicine as a profession and this will help us increase the number of medical professionals. Ayushman Bharat is bringing about a revolution in the healthcare sector. It is increasing awareness as well as affordability of quality healthcare, especially in tier-2 and tier-3 towns," the PM stated
When questioned whether the changes were well thought through, the PM replied," When we formed the government in 2014, there were many concerns about the existing system of medical education. Earlier, courts have used strong words for the institution overseeing medical education in India, calling it a 'den of corruption'. A parliamentary committee did rigorous study and took a very dull view of the state of affairs in medical education. It pointed out mismanagement, lack of transparency and arbitrariness. Earlier governments too had given a thought to reforming this sector but could not go through with it. We decided to go through with it because this is not a matter that can be taken lightly, as it concerns the health of our people and future of our youth. So, we set up an expert group to look into what is plaguing it. The expert group studied the system carefully and brought out the problems and improvement areas. It is based on the suggestions from experts that we came to the current bill."
"The National Medical Commission is a far-reaching reform in this space and seeks to correct the prevalent problems. It contains multiple reforms that curb avenues of corruption and boost transparency. At a time when nations are looking at India to power the next wave of growth in the world, we realise that this can happen only with a healthy populace. Freeing the poor from the vicious cycle of poverty that lack of health perpetuates is very important. The NMC serves this purpose well too," he said
Besides NMC, the PM also highlighted his goal to take healthcare to all," We are also working to ensure that there is at least one medical college between every 3 districts. With rising awareness about healthcare, rising incomes and greater focus on aspirational goals among people, we will need thousands and thousands of doctors to fulfil the demand, especially in rural and rurban areas. The NMC seeks to address these issues for a better outcome for all stakeholders. You must have also read that the academic year 2019-20 will see the biggest addition of medical seats in government colleges in a single year with the creation of around 2 dozen new government medical colleges. Our roadmap is clear – a transparent, accessible and affordable medical education system leading to better healthcare outcomes" he stated
To read the entire interview, click
here