No counsellor for rape victims in Delhi hospitals: CAG report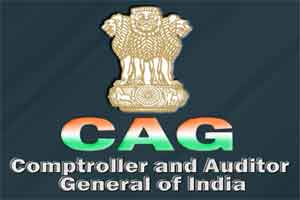 New Delhi: The one stop centres (OSCs) set up for rape survivors at 11 hospitals in the national capital do not have a single counsellor to provide the victims the much needed psychological assistance, a CAG report said.
As per the CAG report tabled in Delhi Assembly, 3,822 cases were reported in these centres from 2015 out of which 1,219 were cases of sexual assault (32 per cent) till August 2016.
"Yet no counsellor was posted in any of the OSCs in whose absence the basic objective of creation of OSCs for providing psychological assistance to rape victims remained largely unattended," the report stated.
The audit revealed that despite clear directions on recruitment of staff for proper functioning of OSCs, hospitals did not initiate steps for recruitment of required staff.
Besides, poor planning and execution caused delay in timely completion of health projects, upgradation of health care facilities and "denial of the intended benefits" toneedy patients in the capital city, the report noted.
According to the report, the Directorate of Health Services (DHS) took possession of 77,558.35 sqm of land during 2007-16 for setting up of 30 new health care facilities at a cost of Rs 14.26 crore.
"But none of these plots were utilised as of August 2016," the report said.
The government has incurred an additional expenditure of Rs 3.28 crore on the construction of boundary walls, entry gates, fencing and deploying security on these sites.
"No headway could be achieved in 11 other projects of new hospitals with proposed bed capacity of 2,575 though executing agencies had been decided.
"DHS had incurred expenditure of Rs 17.06 crore on these projects towards land cost, boundary walls and security," the report stated.
It also pointed out that the Maternal and Child Health (MCH) and Diabetes, Endocrine and Metabloic (DEM) blocks of Guru Teg Bahadur hospital constructed at a cost of Rs 72.07 crore remained underutilised even after 2-4 years of completion due to shortage of staff and delay in procurement of requisite equipment.
Besides, the Rajiv Gandhi Super-Specialty hospital and Janakpuri Super-Specialty hospital remained underutilised even after 4 to 8 years of completion due to non-recruitment of staff and lack of equipment.
The audit also revealed acute shortage of staff in several hospitals as far as senior residents, junior residents, paramedical staff, staff nurses and technical staff are concerned.