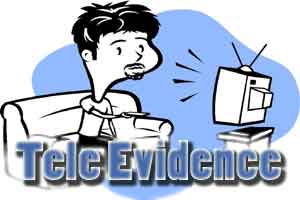 Attending court in relation to medico-legal cases is a part and parcel for any attending physician. Doctors are routinely called to courts in MLCs as witnesses to verify and explain the patient's situation during accidents. With the rise in road accidents, trauma incidents as well as crimes, trips to the courts have also become more common now. With the calls to the courts of law, we regularly see doctors abandoning their practice and often travelling very long distances to the courts to act as witnesses.
Not Any more though.
Doctors would soon be free from physically appearing in courts for attending medico legal cases.
A report in India today has pointed out that the government is soon planning to implement tele-evidence facility throughout the country. Having seen success in its pilot project at Post-graduate Institute of Medical Education and Research (PGIMER) in Chandigarh, the ministry is moving ahead  with the project  implementation in other states too.
"Tele-evidence is the integration of telemedicine with telejustice. It has shown positive results at Chandigarh's PGIMER.This would soon be adopted at the national level in other states too," said a senior health ministry official. With the introduction of tele-medicine, around 500 summons  were attended to between March 2014 to February 2015 at PGIMER. It saved  the institute travel  of  1,28,642 kilometers , 3,899 hours of time; not to forget the expenditure involved.
According to the ministry, the project is to be divided into three phases, depending upon the summons received by health facilities. The first phase would involve integration of telemedicine facility of the medical colleges and universities  with courts to submit testimony. The second phase would bring in district hospital integration with courts and eventually the last phase would involve training of associated people.
"The pendency of cases in the courts will reduce because many cases are held up because of unavailability of the doctors to testify because of professional reasons resulting in faster resolution of court cases and will reduce load on the judiciary," said the official. "The precious time of doctors spent in travelling to far flung court rooms and wasted in waiting at the court premises along with the added strain will be saved and shall be gainfully employed in their primary task of patient care,"  the ministry official told India Today.
1 comment(s) on No more going to courts for MLC summons