No Hospitals will be constructed without Fire Safety measure: HC Ruling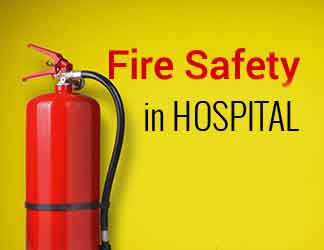 Chennai: The Madras High Court directed the authorities concerned to ensure that no new hospital in the state was constructed without complying with the fire safety norms and putting in place adequate firefighting and evacuation arrangements.
The First Bench of Chief Justice Indira Banerjee and Justice M Sundar passed an interim order on a PIL filed by one Jawaharlal Shanmugam, seeking the court to direct the authorities concerned to install ramps in the hospitals.
The petitioner said the facility should be installed on all the floors of a hospital building to facilitate the evacuation of patients during emergencies.
Passing the interim order, the judges said they expected the Committee of Experts constituted in this regard (the petitioner was also included in it) to devise a comprehensive and detailed plan for the installation of ramps and ensuring the presence of firefighters and fire evacuation devices in hospitals, educational institutions etc. and submit a report to the court.
As per earlier directions of the bench, the Tamil Nadu government had constituted a committee of experts comprising P Bhanu, Director of Medical and Rural Health Services, N Shahul Hameed, Joint Director of Fire and Rescue Services, Chennai and six other eminent personalities, including the petitioner.
The bench, while referring to the inclusion of the petitioner in the panel, directed him to not only offer his suggestions regarding the measures to be taken but also intimate the panel as to whose advise and assistance may be taken.
The bench posted the matter for further hearing to February 9, 2018.
The court had, on November 11, 2016, directed the Chennai Metropolitan Development Authority to submit a district-wise list of hospitals, which had complied with the safety norms, including those related to fire safety and the ramp facility.