NO Locums, Part-times, Night Duties: Medical Council warns its MBBS medicos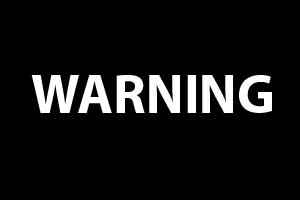 Kerala: Responding to the reports that many of its MBBS medicos are practising in the private sector for quick cash, through night duties, part-time and locum duties, the State medical council of Kerala is reported to have warned its medicos as well as private sector hospitals in this regard
Part-time duties including locum and night duties are a common practice amongst the young doctors to earn an additional source of income. However, reports have surfaced in the area that third-year MBBS medicos, as well as house-surgeons who have yet not yet completed their studies,  are also lending their services to private hospitals and clinics.
Read Also: Can final year MBBS be posted as Intern in Public Hospitals: MCI to Examine
Responding to such reports, the Kerala Medical Council (Travancore Cochin Medical Council) has reminded that practising without license amounts to quackery and will draw legal action, both for the MBBS medicos as well as the hospitals taking their service. TOI quotes one of the recent orders issued by the council as stating
"It has been found that third year MBBS students and house surgeons are being employed by private hospitals and clinics. If any hospital is found violating the TCMC guidelines in this regard, then steps would be taken to cancel the registration and license of that hospital,"
"The council will also take legal action against these students since they can be considered as only as 'quacks'. Until they are registered with the TCMC, they cannot be called doctors," TCMC official added to
TOI
MBBS students in India are not allowed to practice till they complete their course and internship. Currently, a student after completing the MBBS final year is given a provisional registration. Based on the provisional registration she/he undertakes a compulsory rotational internship including rural internship in their medical colleges or designated hospitals, under supervision of senior doctors. Upon successful completion of the two, the student gets the MBBS degree and consequently a permanent registration with the state medical council. It is only after the permanent registration can a doctor legally practice in India.
Irked by the news of medical students entering into premature practice,  The TCMC has further asked the district medical officers to inspect all private hospitals within their jurisdiction and to report cases of students being involved in patient care.