Doctors Alert : No more Jeans and T-shirts in UP Hospitals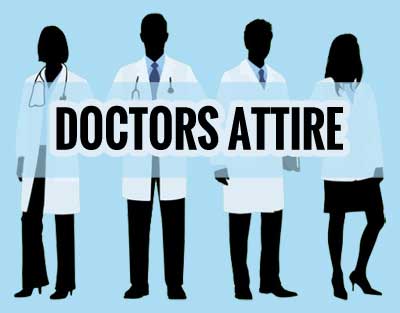 Noida: Following the announcement of the newly elected CM, Mahant Yogi Adityanath that banned wearing of jeans and T-shirts for the state government employees during duty hours, hospitals are now getting letters regarding the same.

Immediately following the announcement, TOI reports that the State health department issued a notice stating the doctors and other employees of government hospitals have to wear decent clothes.

No employee will come in jeans or t-shirts in office. Instead, they should wear shirts and trousers, while women employees have been asked to wear sari or salwar suit, one such order issued by the Bareily DM stated, reports PTI

Following the District Magistrate's order, the Chief Medical Officer issued another order saying, "Anyone coming to work without wearing formal dress will be marked absent and a day's salary will be deducted."

Trickling down, similar notices are now being taken out by the district hospital across the state. "We had received three orders on Thursday regarding maintaining cleanliness in the surroundings, ensuring punctuality and about decent dressing. We are implementing them all," officiating chief medical superintendent (CMS) Vandana Sharma, district hospital Noida told TOI.

The government hospitals in Noida, the district hospital and the Super Speciality Paediatric Hospital & Post Graduate Teaching Institute in Sector 30 have received the order which is meant for the entire health department across the state adds the daily. Sources have pointed out that the order would be applicable to all healthcare professionals, working at the hospitals, community centres and primary health centres (PHCs) of all the districts.

Director of the the Super Speciality Paediatric Hospital & Post Graduate Teaching Institute, Dr A K Bhatt told TOI that while doctors have already been advised to wear formal dresses, attendants' dress too will be specified soon and the tender has been floated for the same.