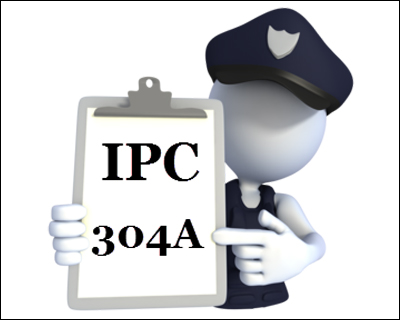 Noida: Two doctors of a renowned private hospital in the city have been booked under section 304 A (death by negligence) of IPC after the family of a deceased unborn child filed a complaint with the police alleging medical negligence leading to unborn's death.
The parents of the infant alleged that delay from the doctors' side in attending the delivery case was the reason for its death in the uterus.
The case concerns Shweta Kashyap test engineer at Infosys, Pune, who was brought to Cloudnine Hospital in Noida's Sector 51 on Saturday night after experiencing labour pain on 9th March. After a few hours from the time she was admitted to the hospital, the baby died in the uterus. The family alleged negligence from the doctors' part.
Read Also: Fortis Hospital Case: Doctors Booked for Culpable Homicide
The husband told the HT, "My wife Shweta Kashyap had been undergoing treatment there since December. Her due date was March 8 and the ultrasound on that day was fine. My wife started getting pains on March 9 around 8 pm. We called the consulting doctor, Pratibha Singhal, but she told us to wait. As we live far from the hospital, we decided to leave from home."
Around 9:30, Dr Singhal was called again who directed the expecting mother to reach the emergency room. Around 9:30, nurse monitored the baby and found it normal.
Dr Sharma was contacted via a call that came to attend the patient by 10:10 pm. By then, the lady's water broke. The doctor said a natural delivery will happen by 4-5am. Around 11.30pm, a nurse found a sudden dip in the baby's heart rate. Dr Sharma was immediately called, but she came at 12.10am and told that a Caesarean section would be needed.
"Singhal came by 12.45am and within the next 10 minutes, they told me that my baby boy has died in utero. They delivered him at 1.04am. No one seems to know what went wrong in the span of three hours. Had they been more vigilant, he might have lived," he further added.
After the incident, the family filed a complaint the Noida Sector 49 police station.
Vimal Kumar Singh, circle officer 3 stated to the HT, "We have registered a case under Section 304A (causing death by negligence) of the Indian Penal Code and are gathering evidence, which will be sent to the CMO. He will review it and determine whether there was negligence or not."
Regarding the alleged incident of medical negligence, the spokesperson of the hospital told the TOI, "…The hospital, in consultation with the most experienced doctors, delivered the best medical care. We are reviewing the case…"
13 comment(s) on NOIDA: Case against 2 Doctor under IPC 304 A after family alleges negligence