Noida: Government pediatric hospital ready in sector 30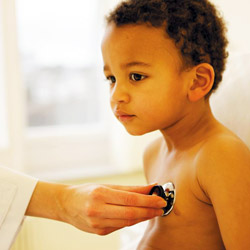 Uttar Pradesh: A 100- bed child care facility is now ready in Sector 30 of Noida. The government run pediatric hospital will start operating and admitting patients from April 12.
The hospital is reported to be providing only OPD facility till now. Only recently, as per the information received from the hospital authorities, consent from the UP chief secretary to inaugurate the child care facility has been received.
Dr A K Bhatt, director of the Super Specialty Pediatric Institute & Post Graduate Teaching Institute has implied in his statement that the hospital has already appointed microbiologist, pathologists, and biochemists. While we hope to hire 40 more doctors, 30 doctors and 57 nurses have been recruited till now. In future, we are also planning to introduce life support systems like ICU and MRI, in addition to contemplating on the matter to start post graduate and PHD program's in medicine.
As quoted by
TOI
, Bhatt said the institute aimed to start postgraduate and PhD programmes in medicine in the future. The faculty members at the institute will offer medical treatment to patients and also teach medical students.
Dr A K Bhatt, has further confirmed that they have already received consent from UP chief secretary Alok Ranjan to inaugurate the facility.