Non- Implementation of 7th Pay Commission: Delhi Doctors call it a Strike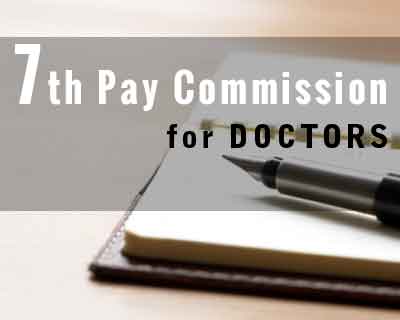 New Delhi: Demanding the implementation of the 7th pay commission for the resident doctors working with the Delhi Government Hospitals, Federation of Resident Doctors Association (FORDA) has now threatened to go on a strike on 18th December 2019.
Doctors have clearly stated that they are going to boycott Routine Services (OPD, Ward Duties and Elective surgeries on 19th December to highlight their rightful demands including Timely payment of salary and implementation of 7th CPC recommendations. Emergency Services will still be on on the 19th, the resident doctors added.
Speaking to Medical Dialogues team, Dr Sumedh Sandanshiv, president, FORDA informed,"  The resident doctors of various hospitals under Govt of NCT Delhi are not getting their salaries regularly and are still being paid according to the 6th Pay Commission norms. Despite all our efforts and deliberations, the issues have not been addressed other than verbal assurances only. We have repeatedly held meetings with the concerned authorities, including Honourable Health Minister and Chief Minister of Delhi, respective College and Hospital Heads, but ."
" It is also most unfortunate that the recommendations of the 7th Pay commission are being implemented for many other employee classes at the Delhi Government hospitals, but resident doctors and PG medicos are being discriminated against.We have been running from pillar to post for the past one and a half years to get the Recommendations of the Seventh Pay Commission, but have got no positive response by the government. Three times the file has gone to the finance department and come back to no avail. We cannot wait any longer." he added
Doctors further informed that if the government still does not pay attention to their demands, they would be forced to resort to an indefinite strike
FORDA is a resident doctors association of all resident doctors working with the various Delhi government hospitals. There more than 15,000 resident doctors associated with more than 30 government hospitals in the capital.