NORI: Protection or Restriction?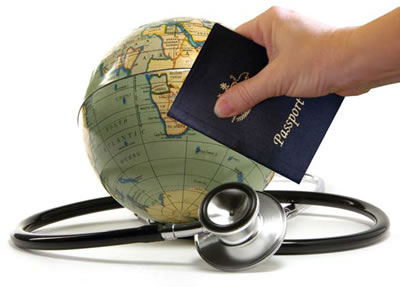 For decades, medical professionals have been travelling to other countries for higher education and to gain experience in the field of medicine. Slowly a trend has developed whereby, doctors go to USA, UK and other countries for further studies as well as fellowship programs, learn pioneering techniques and bring back the technology and innovations to our country.

With the advent of globalization, and technology companies setting up offices in the country, the machinery and technology is readily available in the country. What we still lack is the expertise i.e the manpower and the technique.

However, contrary to the above the view, the government in an attempt to preserve the existing expertise available, is restricting the travel of the doctors abroad. To tackle brain drain of doctors, the government has decided not to issue 'No Obligation to Return to India' certificate to doctors in any circumstances, except to those who are over 65 years of the age.

Now,What is NORI? No obligation to return to India or NORI is a required certificate for all people willing to study/work abroad for a long period. In case of the US, No Obligation to Return to India (NORI) Certificate is required by a person who has gone to USA on J-1 visa. J-1 visa is subject to a two-year home-country physical presence requirement, which requires J-1 holders to return to their home country for at least two years at the end of their exchange visitor program. NORI or as the name suggests no obligation to return to India allows people to continue working without fulfilling the said obligations. Simply put, If a doctor is wanting to stay on to continue his training after studies, if a NORI certificate is issued from the government of India, it would enable him/her to continue residing in a foreign country like USA.

Government's decision on not issuing NORI, though driven by good intentions, raises serious doubts on whether it will have good implications.

Historically, if we look at any of the pioneer doctors in the country, most have been trained abroad. Dr Naresh Trehan, for example worked at New York University Medical Center Manhattan USA from 1971 to 1988, before coming back to India and started Escorts. Dr Pratap Reddy, Founder of Apollo Hospitals, also served as a Chief resident in the Worcenter City Hospital in the US before coming back and founding healthcare giants of Apollo Hospitals. Infact, most super-specialists in the country today are operating after a wide array of technical expertise gained abroad.

The action of the government has certainly made the younger generation of doctors uncomfortable.Sagar Mundada on behalf of Maharashtra Association of Resident Doctors has already written to the Prime Minister pleading for his intervention in the case. Yet only time will tell what implications this particular act will draw upon the Medical Profession in the country. One can only hope, it's for the better.