Nostrum announces acquisition Of Sun Pharma's Bryan, Ohio Facility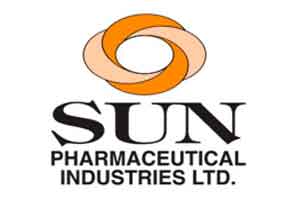 Nostrum Laboratories Inc. ("Nostrum"), a wholly-owned subsidiary of Nostrum Pharmaceuticals, LLC  announced today that it has acquired certain assets from a wholly-owned subsidiary of
Sun Pharmaceutical
Industries Ltd. ("Sun Pharma"), including its liquids and semi-solids manufacturing facility in
Bryan, Ohio
, related products and the unit's employees. Nostrum also acquired additional products from Sun Pharma's wholly-owned subsidiaries, which products will be manufactured for Nostrum under separate agreement. Sun Pharma will transition all sales and marketing responsibilities for the aforementioned products to Nostrum. Terms of the transaction were not disclosed.
Also read:
 Sun Pharma sells one of its plants in the US
In connection with the transaction, Nostrum purchased the facility in
Bryan
where Nostrum will manufacture the related products which it acquired from Sun Pharma and plans to develop and commercialize products there in conjunction with its manufacturing facilities in 
Kansas City, Missouri
and its affiliate's
research and development
center in
Mumbai
, India.
Commenting on the asset purchase Nostrum Chairman and CEO
Nirmal Mulye
, Ph.D. said "We are pleased to complete this transaction with Sun Pharma and believe this acquisition strengthens our revenue base and ensures that we fulfill our organic growth initiatives."
Sun Pharma's CEO for N. America,
Kal Sundaram
, added, "This transaction is a winning proposition for all parties as Nostrum Labs will continue to grow the
Bryan
facility through the introduction of new products, thus ensuring the continued employment of the employees at
Bryan
. Further, Sun Pharma will benefit from the collaboration with Nostrum Labs on product development opportunities in the future."
Nostrum and its parent are engaged in the formulation and commercialization of specialty pharmaceutical products and controlled-release, orally-administered, branded and generic drugs.  Pharmaceutical companies are increasingly utilizing controlled-release drug delivery technologies to improve therapy.  These technologies allow for the development of "patient-friendly" dosage forms, which reduce frequency of drug administration, thus improving patient compliance.  Controlled-release pharmaceuticals can be especially beneficial for certain patient populations, such as the elderly, who often require several medications with differing dosing regimens.  Nostrum has a rich portfolio of filed Intellectual Property.  Nostrum's rich portfolio is supported by research and development in
India
through its affiliate, Enem Nostrum Remedies Pvt. Ltd.