Nurses in Kerala to get minimum salary of Rs 20,000: Govt Notification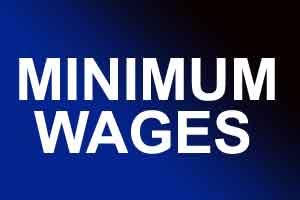 Thiruvananthapuram: The Kerala government on Monday issued a notification, ensuring a minimum basic salary of Rs 20,000 for nurses in private hospital in Kerala, a day ahead of their proposed indefinite strike.

Over 68,000 private hospital nurses, members of the United Nurses Association (UNA), had threatened to go on a state wide strike from Tuesday, demanding implementation of the promised minimum monthly wage of Rs 20,000.

The functioning of more than 450 private hospitals with 50 plus beds will be affected if the nurses go ahead with the agitation.

The notification increased the minimum basic salary of private hospital nurses to Rs 20,000. It will have retrospective effect from October 1, 2017.

It also increased the salaries of other employees, barring doctors, in private hospitals.

UNA sources said that as of now there was no change in their plan with regard to the stir.

They also alleged that there was a drastic cut in allowances.

The nurses had struck work in June 2017 over hike in salaries and called off their agitation after the government assured them their demands would be addressed.

Though the government published a draft on the minimum basic salary in November last year, an order on the revised pay was yet to be issued, UNA president Jasmin Shan said.

As part of the agitation, the nurses plan to undertake a 'long march' from Cherthala in Alappuzha district to the state secretariat on April 24.

The Indian Nurses Association, another outfit, had also decided to join the strike from May 12.

Though they had approached the government several times, seeking implementation of the promised minimum basic salary of Rs 20,000 per month, the authorities had not even called them for any discussions, the nurses' leaders alleged.

A section of nurses are already on an agitation in front of the secretariat for the last eight days, pressing their demand, they said.

The private hospital nurses in Kerala had been on the warpath for the past two years, demanding minimum basic salary of Rs 20,000 as fixed by the Supreme Court.

They had gone for a similar state-wide strike in June last year after the hospital managements rejected their pay revision demand.

The nurses called off the agitation in July after the government intervened and promised to implement the minimum pay of Rs 20,000 to nurses in private hospitals with less than 50 beds.

Kerala has about 1,100 private hospitals, including 457 with 50 plus beds, according to the association leaders.