Nursing attendant commits suicide at Safdarjung Hospital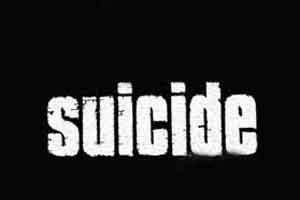 New Delhi:  A 48-year-old nursing attendant at Safdarjung Hospital here allegedly committed suicide, the police said today.

The man was found hanging with a 'dupatta' (shawl) on the fifth floor of the outpatient department (OPD) of the hospital, they said.

The deceased has been identified as Sanjay Kumar, a resident of Vijay Vihar area in Rohini.

"There was no external injury on the body. The victim remained on duty on June 11 from 8 am to 4 pm. After finishing work, he neither deposited the key of his department nor reached his house after duty," Romil Baaniya, Deputy Commissioner of Police (South), said.

The security in-charge of the hospital tried to contact Kumar and his family, but in vain, the officer said.

Later, the hospital officials found that the OPD room was locked from inside. After removing the glass of the main door, Kumar's body was found hanging inside the OPD room, the police said.

The reason why he took the extreme step is yet to be ascertained since no suicide note was found. No foul play is suspected so far, they said.

The body was handed over to the family after postmortem, the police added.