AIIMS doctors successfully remove one of the largest tumour in young female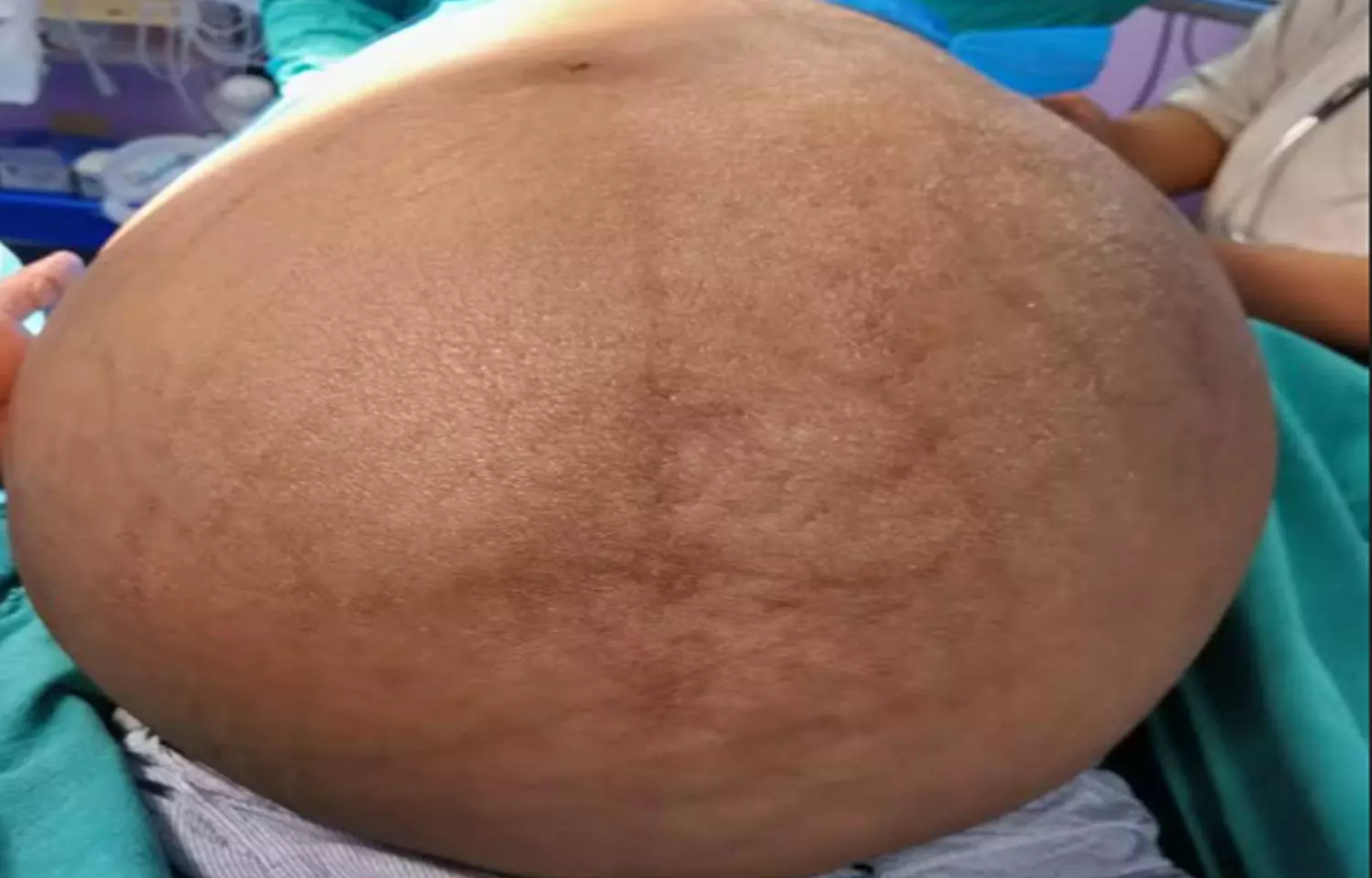 Rishikesh: A patient detected with an advanced stage of the malignant ovarian tumour has been saved by the efforts of the doctors of AIIMS Rishikesh after they removed a 41kg tumour from her body. It was a case of an advanced stage of Mucinous cystadenocarcinoma and the doctors informed that the tumour was the largest of its kind. It is a rare case where the patient survived such a complex surgery and the tumor was more than half of her body weight (60%).

The patient was identified as an unmarried female who was 24 years old and she approached the doctors of the institution with a huge abdominal mass. She was suffering from gross abdominal distention and pain which was progressively increasing over the last 5-6 years. The patient was unable to walk or even stand and completely bedridden for the last one year. She tried to consult with other facilities previously but with such a huge mass it was difficult to treat the patient and finally, the patient was presented to AIIMS Rishikesh.

Dr. Kavita Khoiwal from the Department of Obstetrics & Gynaecology, AIIMS Rishikesh informed that they admitted the patient and a decision for surgery was taken. However, the surgery was extremely challenging for the patient as she was severely malnourished and underweight. Five of the doctors of the institute came together and conducted a difficult and complex surgery on the patient which took them at least 5 hours to complete and they removed an ovarian tumor weighing 41 kg.
Dr. Kavita Khoiwal who was one of the surgeons conducting the surgery told Medical Dialogues that when the patient came to the hospital, her weight was 78 kg and after 2 weeks, her weight was 32 kg. She added that "to the best of our knowledge, this was the first case in the country where such a huge malignant ovarian tumor was successfully removed and it is one of the first of it's kind in the world where the patient could survive the surgery and had a fair outcome." She further stated that after the surgery the patient's condition was quite serious, she had to be kept in the ICU and required critical care for almost 2 weeks. The condition of the patient is stable now.
After the successful completion of the surgery, Dr. Kavita stated that " The patient was detected with an advanced stage of Mucinous cystadenocarcinoma. It was a risky surgery as we need to remove a tumor which was almost 60% of the patient's body weight. This is the first case in India where a 41kg malignant ovarian tumour has been successfully removed. The occurrence of Mucinous ovarian cancer is very rare at a young age. So, this is also the first case of such a large malignant tumor in a young female."