Viral Video of Ectopic Pregnancy with baby in liver draws million views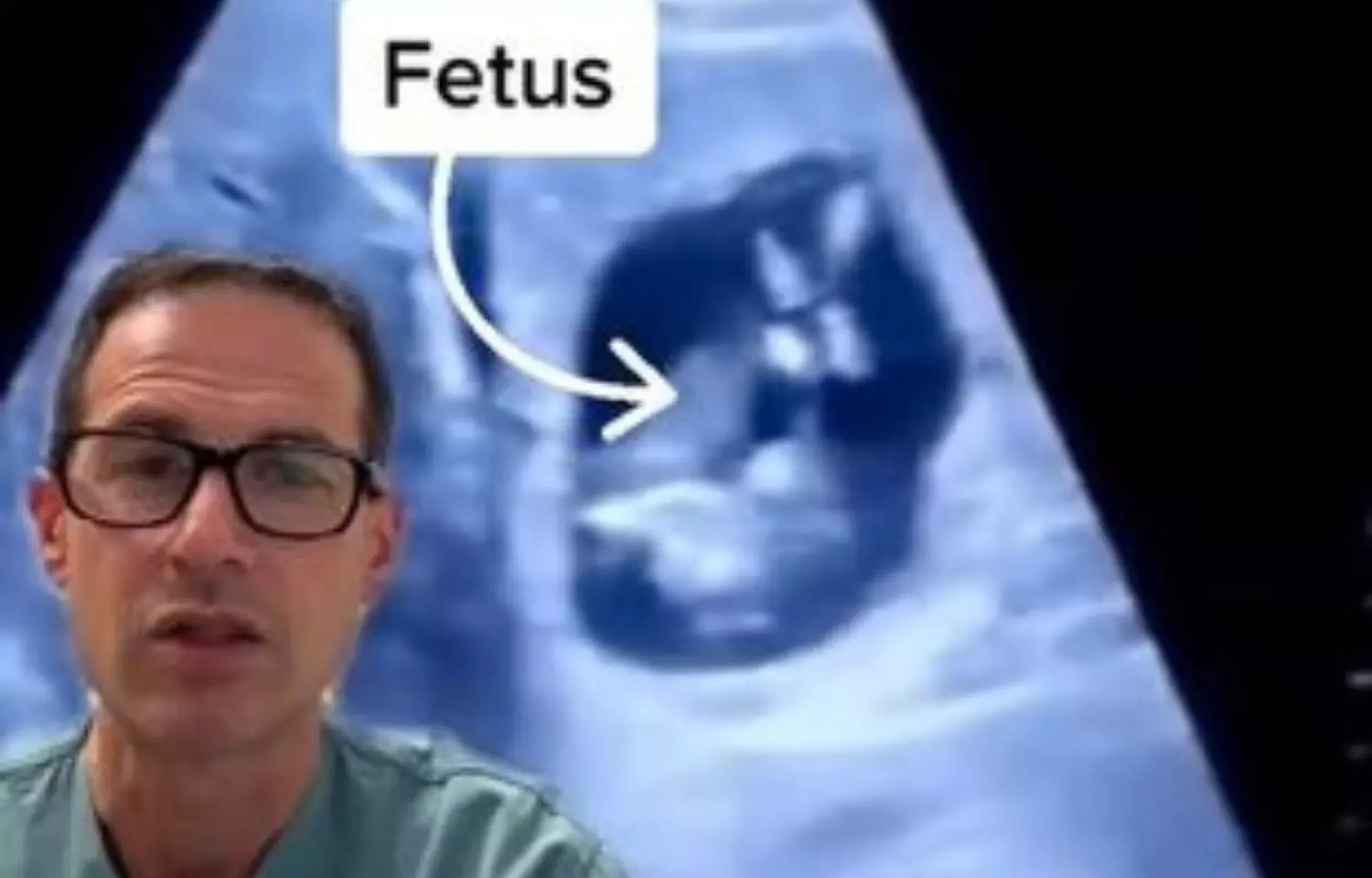 Manitoba: An extremely rare case of ectopic pregnancy reported from Canada where Doctors found an unborn baby inside a pregnant patient's liver has gone viral on social media platform.
An ultrasound scan revealed a growing baby within a woman's liver in Canada where the test was done to observe her pregnancy was ectopic.
This extremely rare case was first depicted in a 2012 case report, however as of late became exposed over a TikTok video, which currently flaunts 5.7 million views reports Mirror UK.
Michael Narvey, pediatrician at Children's Hospital Research Institute of Manitoba in Canada described the case as "I thought I had seen it all – a 33-year-old woman comes in with a 14-day history of menstrual bleeding and 49 days since her last menstrual period."
"What they find in the liver is this: a baby. She had an ectopic pregnancy in her liver,"said Dr Narvey. "We see these sometimes in the abdomen but never in the liver. This is a first for me', he added.
Ectopic pregnancy is the implantation of a fertilized egg outside the uterine cavity and are classified based on the location of egg fertilization. The most common type of Ectopic are found in ampullary region of fallopian tube, around 95% of ectopic case falls in this category. Ovary ectopic pregnancy accounts for 3.2%, abdomen 1.2 %: where uterine cervix, intramural, liver are extremely rare case.
Misdiagnosis or delay in timely management can be catastrophic. Ectopic pregnancy may be symptomatic as early as 4 to 5 weeks of gestational age, but many cases are misdiagnosed because of unrecognized pregnancy, atypical pain, benign examination, or failure to consider the diagnosis
Ectopic pregnancy is still one of the leading causes of maternal death in early pregnancy accounting for 3.5–7.1% of maternal mortality in India.
Around 3 in every 1000 pregnancies is ectopic in India as per South Asian Federation of Obstetrics and Gynaecology's 2020 data.
Reference: https://www.mirror.co.uk/news/world-news/baby-discovered-inside-womans-liver-25711167, https://nypost.com/2021/12/17/doctors-shocked-to-find-baby-growing-in-womans-liver/