Management of individuals with bleeding/thrombotic disorders undergoing abortion: Part 1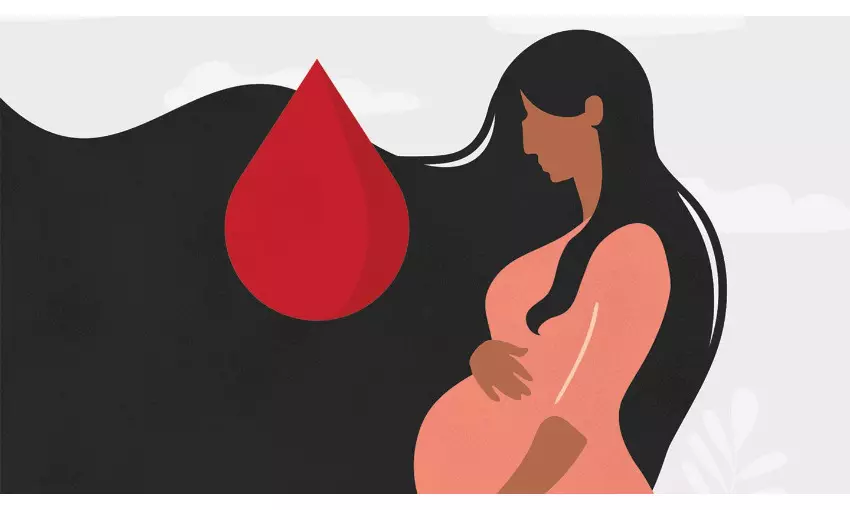 Though most individuals seeking abortions are healthy, it is not uncommon for a provider to encounter individuals with a wide variety of medical conditions, including those who have bleeding disorders, thrombophilias, a history of venous thromboembolism (VTE), or who are taking anticoagulation medication for other reasons. For these individuals, the clinical questions include whether...
Though most individuals seeking abortions are healthy, it is not uncommon for a provider to encounter individuals with a wide variety of medical conditions, including those who have bleeding disorders, thrombophilias, a history of venous thromboembolism (VTE), or who are taking anticoagulation medication for other reasons. For these individuals, the clinical questions include whether a medication abortion or procedural abortion (formerly called surgical abortion) can be safely offered and how to manage anticoagulation therapy.

Pregnancy itself is a condition which increases the risk of VTE 5-fold when compared to non-pregnant women. Physiologically, this pregnancy-induced hypercoagulability is manifested in increases in a number of coagulation factors, including fibrin, factors II, VII, VIII, X and von Willebrand factor. Furthermore, anatomic changes in pregnancy, such as compression of the inferior vena cava and pelvic veins by the expanding uterus, lend to venous stasis as well as decreased venous outflow, which then add to the risk of VTE. These hematologic changes of pregnancy begin to occur as early as the first trimester and therefore may present special considerations for some people undergoing abortion.
The purpose of the clinical recommendation given by J.K. Lee, A.B. Zimrin and C. Sufrin is to focus on the approach and management of individuals undergoing abortion who have conditions that affect their coagulation system, to maximize the safety of the procedure and minimize the risk of postprocedure complications.
At risk group includes:
Bleeding disorders
Individuals on anticoagulation
Thrombotic disorders
Bleeding risk with abortion:
There is little known about how common it is to encounter an individual who needs an abortion and has a bleeding or thrombotic disorder. The number of individuals taking oral anticoagulants or on combined antiplatelet therapy is increasing, due to a number of factors, including increased risk of cardiovascular and peripheral vascular disease; increased prevalence of obesity, diabetes, and hypertension leading to strokes; and prolonged survival after surgery for congenital heart disease.
Uterine aspiration is the most common procedure used to surgically manage terminations of pregnancy in the first trimester (dilation and curettage (D&C) is still performed. It is also the procedure used to surgically manage early pregnancy loss and retained products of conception. Bleeding volume with a first-trimester uterine aspiration is generally low, with estimated blood loss (EBL) ranges from approximately 25-50 milliliters (mL) in early first-trimester procedures and from around 50-100 mL in later first-trimester uterine aspirations.
Bleeding, while overall still low, is generally higher in volume and more unpredictable with medication abortion as compared to procedural abortion at the same gestational age. The transfusion risk associated with medication abortion is low (0.05%), but higher than that of first-trimester procedural abortion (0.01%).
It seems that many individuals on anticoagulation undergoing procedural abortions in the first trimester will have a blood loss less than 100 mL, however some may have a higher blood loss.
Decisions to proceed with procedural abortion while an individual is on anticoagulation need to be made on a case-by-case basis, after weighing any individual comorbidities and additional factors that might contribute to an increased bleeding risk.
Medication abortion in the first trimester is the use of medication, most commonly mifepristone and misoprostol together, to end pregnancy. Given the unpredictable and heavier nature of bleeding with medication abortion, it is not recommended to use this option for individuals who are on anticoagulation or who have bleeding disorders.
For first-trimester abortion, surgical management is generally preferred over medical management for individuals with bleeding disorders or who are on anticoagulation. For secondtrimester abortion, surgical management may be recommended to limit bleeding though this has not been studied in these populations. Providers should individualize the mode of abortion with the approach of shared decision making, interdisciplinary collaboration, and accounting for the availability of procedural abortion and resources if complications arise.
Individuals with bleeding disorders/on anticoagulation:
Prior to any invasive procedure, providers should obtain an accurate bleeding history.
A bleeding disorder should be suspected in individuals who give positive responses to the following questions: heavy and prolonged menstrual bleeding, easy bruising, epistaxis, excessive bleeding after a medical or dental procedure, or a family history of bleeding problems. If after assessment a bleeding disorder seems likely, referral to a hematologist or a workup should be initiated prior to procedural abortion, particularly if a second-trimester abortion is planned. In an individual who presents for second-trimester procedural abortion with a suspected bleeding disorder, prompt referral to a hematologist should be initiated.
Abortion has a well-established safety record and studies confirm that outpatient facilities are just as safe if not safer than hospital-based facilities for healthy individuals undergoing procedural abortion. However, if an individual presents with a possibly increased bleeding risk, the ideal setting for procedural abortion should be individualized.
Given the low bleeding risk of first-trimester procedures, it is possible to manage individuals without additional risk factors for bleeding in a hospital outpatient clinic or free-standing clinic setting. In most cases, second-trimester abortions in these individuals should be done in a hospital-based setting given the increased and less well-defined risk of the procedure and the increased access to resources available in the hospital setting should excessive bleeding occur.
When approaching surgical planning for an individual with a history of bleeding disorder or who is on anticoagulation it is important to consider factors that potentially increase the risk of bleeding: higher gestational age (second trimester vs. first trimester), multifetal pregnancy, prior cesarean section or uterine surgery, abnormal placentation, baseline anemia, and if anticoagulated, whether the anticoagulation dosing is therapeutic or prophylactic. Hemoglobin thresholds for procedural abortion vary depending on the setting and specific patient circumstances; however per the expert opinion of the authors, procedural abortion in an outpatient setting should generally not be attempted in individuals with a hemoglobin of less than 8g/dL and is not recommended in a hospital-based setting without availability of pre-operative or intraoperative transfusion in a patient with a hemoglobin of less than 7g/dL.
Providers can employ techniques to help reduce blood loss in individuals at higher risk for bleeding. Desmopressin (also known as DDAVP) stimulates the release of von Willebrand factor from endothelial cells and has been shown to decrease blood loss from surgical procedures in those with bleeding diatheses such as type I von Willebrand disease, mild hemophilia, and some platelet function disorders.
Regarding patient positioning in the operating suite, dorsal lithotomy position should pose no additional risk to an individual who is on anticoagulation. Venous return is usually increased with lithotomy position as compared to supine position, though this effect may be minimal and transient. As usual, care should be taken to appropriately position an individual in lithotomy and ensure padding is adequate to prevent nerve injuries. Intermittent pneumatic compression should be considered in all individuals undergoing gynecologic surgery; however, given the short duration of most abortion procedures, the benefit of this intervention is unclear.
Anticoagulation Management:
Management of anticoagulation in any perioperative period involves balancing the risk of thrombosis during any lapse in anticoagulation and the risk of bleeding from the procedure if anticoagulation is continued. Management of anticoagulation therapy in abortion patients can follow similar guidelines for non-pregnant individuals undergoing general gynecologic surgery, noting that pregnancy elevates an individual's VTE risk and that abortion procedures are generally low risk for excessive bleeding but that second-trimester procedures can be associated with greater blood loss.
Based on limited retrospective data and the expert opinion of the authors, for a first-trimester procedural abortion in an individual on anticoagulation who has no additional risk factors for bleeding and is to undergo a procedure that is anticipated to be uncomplicated, anticoagulation can generally continue uninterrupted. For individuals with additional risk factors, care should be individualized.
Providers should consider temporarily interrupting anticoagulation for a first- or second-trimester procedure if there are significant risk factors for excessive bleeding. This can cause a delay of the procedure which will vary depending on the anticoagulant used. The decision to interrupt anticoagulation in an individual currently on anticoagulation desiring a second-trimester procedural abortion must be done after an individualized risk assessment including absolute risk of VTE if anticoagulation is to be interrupted and bleeding risks with anticoagulation if it is continued.
If an individual is particularly high risk for a thrombotic event, for example an individual with a pulmonary embolus within the last 3 months, a severe thrombophilia, or with an artificial heart valve, bridging anticoagulation (initiating heparin while discontinuing warfarin, to maintain full anticoagulation as the effects of warfarin recede) in the form of intravenous or LMWH can be employed but only after multidisciplinary management and discussion.
Authors advise starting bridging therapy with unfractionated or LMWH when the INR drops below 2. Unfractionated heparin should be stopped 6 hours before the procedure and LMWH should be held on the morning of the procedure. Both can be restarted 6- 12 hours after the procedure and continued until the INR is above 2.0.
In general, aspirin therapy does not increase the level of severity of bleeding complications or perioperative mortality related to bleeding complications. Thus, clinical recommendations endorse continuation of aspirin in the setting of low-risk or dental procedures.
Authors recommend that aspirin be continued during a first-trimester procedural abortion. Peri-operative management of individuals on combination antiplatelet therapy should be discussed in consultation with the pertinent specialist depending on the medical condition for which the anticoagulation was started for (cardiologist, neurologist, or hematologist) to determine if discontinuation is appropriate. If providers have any questions about the peri-operative management of anticoagulation, consultation with a hematologist is appropriate.
Contraception choice post abortion:
Because the levonorgestrel IUD (LNG-IUD) is associated with a reduction in average menstrual blood loss, it is a promising contraceptive and treatment option for individuals with bleeding disorders who may also suffer from menorrhagia. Per the US MEC, the use of LNG-IUD in women with acute VTE or history of VTE on anticoagulation is category 2. Individuals with bleeding disorders or who are anticoagulated can safely be offered LNG- IUD and it is likely to improve their bleeding.
In general, IUD insertion can be done without receiving prophylaxis medications to prevent bleeding during the procedure (i.e. desmopressin for type I VWD), however if the bleeding disorder is severe, hemostatic coverage and consultation with hematology should be considered at the time of the IUD insertion and procedural abortion. There is also a risk of significant bleeding with ovulation and follicular cyst rupture in these individuals, as the LNG-IUD's main contraceptive effect is through thickening of the cervical mucus and inducing an atrophic endometrium and does not impact ovulation. These individuals may require additional hormonal methods to inhibit ovulation.
The US MEC rates the use of implants in women with history of VTE on anticoagulation and women with a history of heavy or prolonged menstrual bleeding as category 2. There is additionally a risk of bleeding with implant insertion and removal; however, given that many individuals undergo minor dental procedures without discontinuation of anticoagulation treatment, contraceptive implants can likely be inserted without interruption of anticoagulation treatment as long as the patient is in the therapeutic range.
Source: J.K. Lee, A.B. Zimrin and C. Sufrin; Contraception 104 (2021) 119–127
Source : Contraception MBBS, MD Obstetrics and Gynecology
Dr Nirali Kapoor has completed her MBBS from GMC Jamnagar and MD Obstetrics and Gynecology from AIIMS Rishikesh. She underwent training in trauma/emergency medicine non academic residency in AIIMS Delhi for an year after her MBBS. Post her MD, she has joined in a Multispeciality hospital in Amritsar. She is actively involved in cases concerning fetal medicine, infertility and minimal invasive procedures as well as research activities involved around the fields of interest.