Antenatal FIu vaccination improves perinatal outcomes, claims study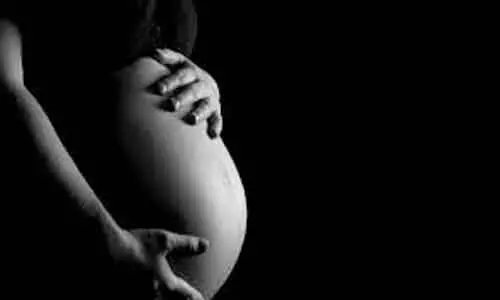 Antenatal influenza vaccination improves perinatal outcomes in new mothers,suggests the findings of a new study. The findings have been published in The Lancet Infectious Diseases.

Influenza viruses cause annual epidemics of respiratory infection globally. Pregnant women are thought to be at increased risk for morbidity and mortality from respiratory infections due to changes in anatomy and the immune and cardiovascular systems that accompany pregnancy.
Though Influenza vaccination during pregnancy prevents influenza among women and their infants but remains underused among pregnant women.
Researchers aimed to quantify the risk of antenatal influenza and examine its association with perinatal outcomes . This multinational prospective study was designed to assess the effect of antenatal influenza on pregnancy outcomes, including preterm birth, small for gestational age, late pregnancy loss, and birthweight. The study was designed to achieve an adequate sample size to assess the effects of influenza on preterm birth for effect sizes that might be of public health significance.
The study population consisted of pregnant women in India, Peru, and Thailand. Before the 2017 and 2018 influenza seasons, we enrolled pregnant women aged 18 years or older with expected delivery dates 8 weeks or more after the season started. We contacted women twice weekly until the end of pregnancy to identify illnesses with symptoms of myalgia, cough, runny nose or nasal congestion, sore throat, or difficulty breathing and collected midturbinate nasal swabs from symptomatic women for influenza real-time RT-PCR testing.
On analysis, the following facts emerged.
Between March 13, 2017, and Aug 3, 2018, we enrolled 11 277 women with a median age of 26 years (IQR 23–31) and gestational age of 19 weeks (14–24).
1474 (13%) received influenza vaccines. 310 participants (3%) had influenza (270 [87%] influenza A and 40 [13%] influenza B).
Influenza incidences weighted by the population of women of childbearing age in each study country were 88·7 per 10000 pregnant woman-months (95% CI 68·6 to 114·8) during the 2017 season and 69·6 per 10000 pregnant woman-months (53·8 to 90·2) during the 2018 season.
Antenatal influenza was not associated with preterm birth (adjusted hazard ratio [aHR] 1·4, 95% CI 0·9 to 2·0; p=0·096) or having an SGA infant (adjusted relative risk 1·0, 95% CI 0·8 to 1·3, p=0·97), but was associated with late pregnancy loss .
"Our findings that antenatal influenza was associated with late pregnancy loss and a reduction in birthweight and that women had a 0·7–0·9% risk of influenza for each month of pregnancy spent in the influenza season provide evidence of the effects of antenatal influenza on key perinatal outcomes. Findings from this study provide inputs needed to model potential illnesses and adverse pregnancy outcomes averted by influenza vaccination programmes."wrote the team.
For full article follow the link: doi: doi:10.1016/s1473-3099(20)30592-2
Primary source: The Lancet Infectious Diseases
Source : The Lancet Infectious Diseases