High levels of HCG after single embryo transfer tied to pre-eclampsia risk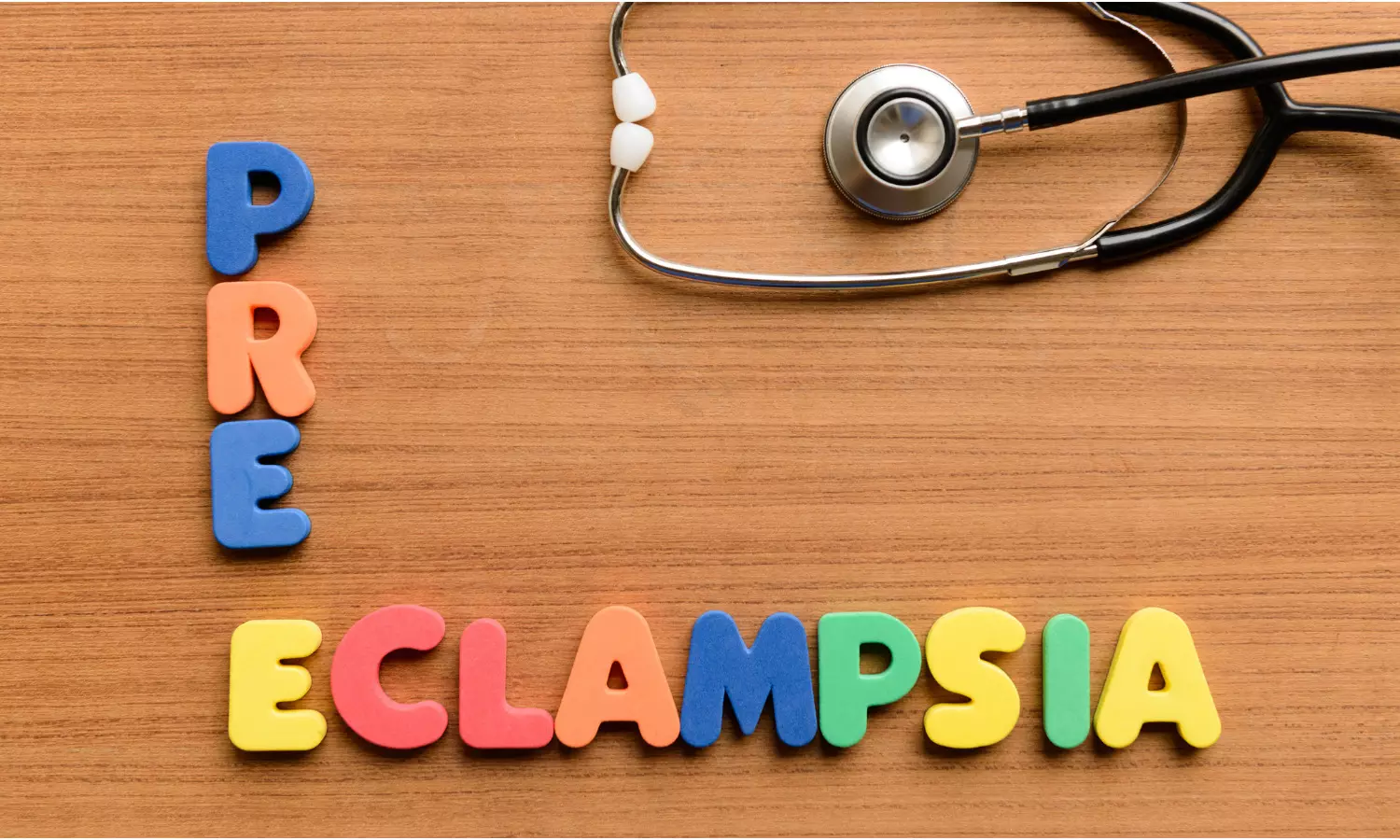 Austria: A study published in the Reproductive Biomedicine Online is the first known report highlighting the link between high HCG (Human chorionic gonadotrophin) levels after Single Embryo Transfer (SET) and the development of adverse pregnancy outcomes.

HCG is produced primarily by trophoblastic cells and can be detected in the maternal serum, confirming early pregnancy. The success of implantation is measured by early HCG concentration after IVF and embryo transfer.
The studies mention that values of HCG are higher initially after Single embryo transfer. Lower HCG concentrations are tied to higher maternal body mass index (BMI). There needs to be more data which elucidates the effect of other maternal factors on HCG levels.
High HCG concentration in the second trimester may lead to adverse pregnancy-related complications like pre-eclampsia.

The literature mentions studies that mention, "Women with pre-eclampsia have higher early second-trimester of serum β-HCG concentration. One small study even relates this to lower β-HCG during the first trimester."

Pregnancy complications like pre-eclampsia, fetal growth restriction, etc., occur due to abnormal placentation stemming from an imbalance between pro- and anti-angiogenic factors. The pathological mechanisms responsible for developing late pregnancy complications initiate early due to poor implantation and placentation, endothelial dysfunction, etc.

Screening tests in the first trimester assess fetal genetic abnormalities and pre-eclampsia risk.

Acetylsalicylic acid (aspirin) is a preventive measure indicated in women at risk of developing pre-eclampsia (100 mg per day started before 16 gestational weeks).

The question here is,

Whether early HCG in maternal serum causes late pregnancy complications, pre-eclampsia and fetal growth abnormalities?
The present study led by Dr Aulitzky from the Department of Gynecological Endocrinology and Reproductive Medicine at the Medical University of Innsbruck postulated that higher HCG concentration (first measured) might be a sign of aberrant placentation, which is manifested as adverse pregnancy outcome later.

The researcher added that Women undergoing IVF are at higher risk of pregnancy complications than spontaneously conceived pregnancies, so they are an essential study group.

The critical points of the study are:
Three thousand four hundred forty-eight women were identified with a history of IVF and embryo transfer (2014 – 2019).
The women included in the study had a mean age of 32.91 ± 3.84 years.
Six hundred fourteen women were left for further consideration.
Four hundred twenty-three women constituting 69%, delivered a live infant.
One hundred ninety-one women constituting 31%, had a miscarriage.
Two hundred eighty cases were finally analyzed.
The women in the high HCG group had a slightly lower BMI of 23.14 ± 4.36 .
The BMI of women in the normal range HCG group was 24.66 ± 5.10 kg/m2.
The mean BMI was 24.36 ± 4.97 kg/m2.
Ninety-six women had a fresh embryo transfer.
One hundred eighty-four women had a frozen embryo transfer.
Only 3 of the women had pre-existing hypertension before pregnancy.
The first HCG was measured between 9 and 15 days after blastocyst embryo transfer and delivery of an infant ≥24 weeks. It was measured in the early morning.
The women with high first-measured HCG had a higher incidence of pre-eclampsia than those with normal-range HCG concentrations. The odds ratio was 4.08
Women in the High HCG group with pre-eclampsia vs normal HCG group recorded as 14.3 % vs 3.6 % with a p-value of 0.005.
This is evident even after controlling factors like age, BMI, parity and embryo transfer type.
Controlling for the embryo stage at embryo transfer did not change the results with OR 3.97.
The incidence of fetal growth restriction reported no difference.
The mean HCG concentration measured on day 11, or standardized to that day, was 368 ± 230 IU/l, with a wide range of values from 18 to 2036 IU/l.
They said HCG is more than a marker; it confirms embryo implantation and detects late pregnancy complications.
They wrote that our findings highlight that higher levels of HCG after embryo transfer aids in the identification of those women (early stage of pregnancy) at risk of developing pre-eclampsia (hypertensive disorder).
The study has added that future investigations should confirm these results, and preventive interventions should be initiated.
For pre-eclampsia prevention, acetylsalicylic acid usage could be advocated as prevention.
Further reading:
A high concentration of first-measured HCG after embryo transfer is associated with the subsequent development of pre-eclampsia. Anna Aulitzky et al.
Source : Reproductive Biomedicine Online BDS,MDS in Periodontics and Implantology
Dr. Aditi Yadav is a BDS, MDS in Periodontics and Implantology. She has a clinical experience of 5 years as a laser dental surgeon. She also has a Diploma in clinical research and pharmacovigilance and is a Certified data scientist. She is currently working as a content developer in e-health services. Dr. Yadav has a keen interest in Medical Journalism and is actively involved in Medical Research writing.