Inherited Human Herpesvirus 6 increases risk of Spontaneous Abortion: Study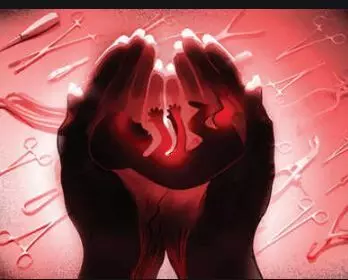 A higher risk of spontaneous abortion exists in mothers with inherited chromosomally integrated human herpesvirus 6 (iciHHV-6) , according to a recent study published in The Journal of Infectious Diseases.

In past studies,HHV-6 gene expression regulation and gene products have been systematically characterized, and the multiple interactions between HHV-6 and the host immune system have been explored. Pregnancy has previously proven to be a state of mild immunosuppression due to the decrease in the number of natural killer cells, possibly making pregnant women more prone to infections with, for example, HPV. Various immunological theories have been discussed to explain the possibility for pregnancy and the survival of the "semiallogeneic" fetus. Theories include immunological privilege in the uterus, antigenic immaturity of the fetus, and maternal immunosuppression during pregnanc
Human herpesvirus 6 (HHV-6) can be genetically transmitted from parent to child as inherited chromosomally integrated HHV-6 (iciHHV-6). HHV-6 reactivation occurs in pregnant women with iciHHV-6.
Taking a cue from such understanding and in order to gain a deeper insight into the matter,a team of researchers under Hiroki Miura et al , from the Department of Pediatrics, Fujita Health University School of Medicine, Toyoake, Japan, evaluated the association between iciHHV-6 status and spontaneous abortion. They noted no sex differences in the frequency of index cases with iciHHV-6 but inheritance from the father was more common.
As for the study protocol,iciHHV-6 was confirmed by high viral DNA copy numbers in whole blood and somatic cells. The origin of integrated viral genome, paternal or maternal, was examined using the same method. The pregnancy history of 23 mothers in families with iciHHV-6 and 285 mothers in families without iciHHV-6 was abstracted.
Data analysis revealed the following facts.
Of 23 iciHHV-6 index cases, 8 mothers and 15 fathers had iciHHV-6.
Spontaneous abortion rates in mothers with and mothers without/fathers with iciHHV-6 and mothers in families without iciHHV-6 were 27.6%, 10.3%, and 14.8%, respectively (P = .012).
Mothers with iciHHV-6 (odds ratio [OR], 6.41; 95% confidence interval [CI], 1.10–37.4) and maternal age at the most recent pregnancy ≥40 years (OR, 3.91; 95% CI, 1.30–11.8) were associated with 2 or more spontaneous abortions.
For the full article follow the link: Miura H, Kawamura Y, Ohye T, et al. Inherited chromosomally integrated human herpesvirus 6 is a risk factor for spontaneous abortion. J Infect Dis. Published online September 28, 2020. doi:10.1093/infdis/jiaa606/5912305
Primary source: The Journal of Infectious Diseases
Source : Journal of Infectious Diseases