Doxycycline : Consideration as Valuable Agent in Composite Vaginal Infections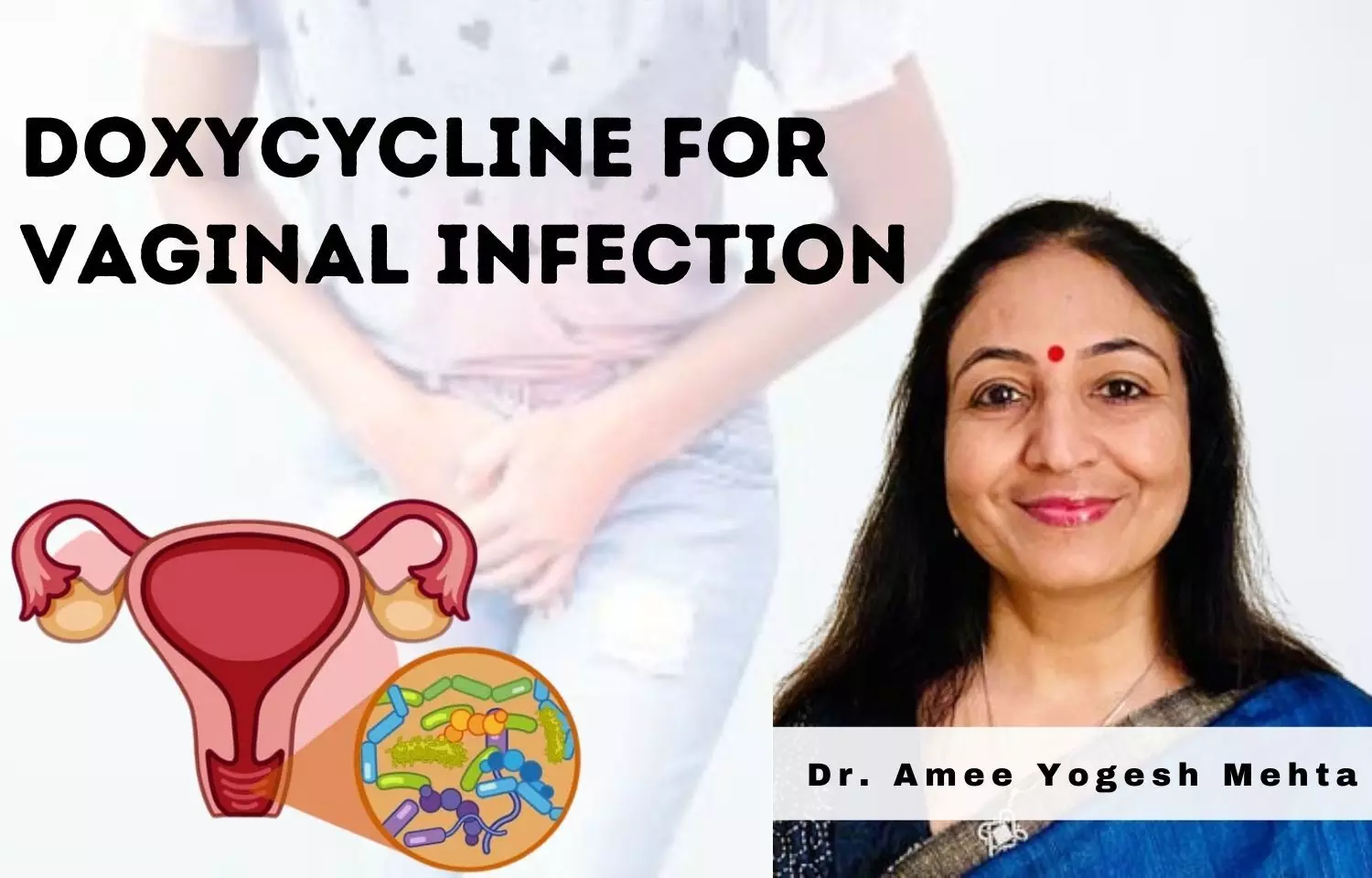 Reproductive tract infections (RTIs) among women are a huge public health problem in India leading to a significant impact on sexual and reproductive health outcomes. Globally, in the reproductive age group, 499 million episodes of treatable sexually transmitted infections reportedly occur annually, of which 80% occur in developing countries and 79 million cases occur in India alone.(1) With this background, there may be a need for prudent selection of broad-spectrum antimicrobial agents covering a vast group of pathogens, with additional anti-inflammatory activity. The therapeutic potential of doxycycline and the scientific evidence supporting its use in complex vaginal infections has been reviewed.

Doxycycline in Treatment of Genitourinary Infections: Significant Relief in Clinical Symptoms
Fiona C et al conducted a study to evaluate the effect of doxycycline for clinical management associated with genitourinary tract infections. Women presenting with a history of urinary urgency and frequency, chronic urethral and/or pelvic pain, dyspareunia, and history of recurrent urinary tract infections were enrolled. One hundred and three women with a median age of 46 years were included. All patients were treated with 100 mg doxycycline twice daily for 2 weeks, followed by 100 mg once daily for another 2 weeks. A vaginal antimicrobial and/or antimycotic agent with the same treatment regimen for the sexual partner was included as a part of the intervention. The results of the study reported that after treatment with doxycycline, 71% of the women were symptom-free or had a subjective decrease in symptoms. The study concluded that treatment with doxycycline is effective in more than two-thirds of patients complaining of symptoms that could be associated possibly with recurrent vaginal infections. It is noteworthy that treatment of sexual partners in the study may have contributed to high clinical success rates.(2)
Doxycycline Superior to Azithromycin for treatment of Chlamydia trachomatis in Women – Results of FemCure Study

Nicole H.T et al published a study assessing the effectiveness of doxycycline and azithromycin for the treatment of rectal and vaginal chlamydia in women. This study is a part of a prospective multicentre cohort study (FemCure). The treatment intervention consisted of oral doxycycline 100 mg twice daily for 7 days in rectal Chlamydia trachomatis (CT)–positive women, and azithromycin 1 g single dose in vaginally positive women who were rectally untested or rectally negative. The endpoint was microbiological cure confirmed through a negative nucleic acid amplification test after 4 weeks of treatment. The results of this study demonstrated that among 341 rectal infections, microbiological cure in azithromycin-treated women was 78.5% and 95.5% in doxycycline-treated women. Among 394 vaginal infections, the cure was reported in 93.5% in azithromycin-treated women and 95.4% in doxycycline-treated women. It was thus concluded that the effectiveness of doxycycline is high and exceeds that of azithromycin for the treatment of rectal Chlamydia trachomatis infections.(3)
Doxycycline Use in Reproductive Tract Infections – Review of Indian Guidelines
National guidelines on Prevention, Management and Control of Reproductive Tract Infections and Sexually Transmitted Infections
For Management of uncomplicated urethritis associated with mucopurulent urethral discharge oral doxycycline 100 mg twice daily for 7 days could be considered as one of the agents as a component of the antibiotic treatment regimen
In the treatment of genital ulcers and granuloma inguinale, oral doxycycline 100 mg twice daily for 15 days could be considered one of the agents as a part of the antimicrobial therapeutic modality.(4)
Ministry of Health & Family Welfare(MoHFW) Govt. of India Guidelines for Infectious Diseases
For treatment of cervical infections associated with Chlamydia and Gonorrhoea, oral Doxycycline 100 mg twice a day for 7 days along with Inj. Ceftriaxone intramuscularly could be one of the choices of drugs.

For outpatient management of mild to moderate Pelvic Inflammatory Disease (PID), Doxycycline, 100mg orally, twice a day for 2 weeks in addition to oral Cefixime (400 mg twice daily for 7 days) and T. Metronidazole 400 mg orally twice daily for 14 days may be considered.(5)
Composite vaginal and genitourinary infections are frequently encountered in clinical practice. It is challenging to identify the culprit pathogen, which is often polymicrobial, thus making them complex to treat infections.
Doxycycline – with its broad-spectrum activity and wide clinical utility, including against some obscure and difficult-to-diagnose conditions, is referred to as the "secret weapon" of the infectious diseases physician. It is well absorbed and possesses high tissue penetration. Doxycycline is generally well tolerated and has excellent clinical activity in many sexually transmitted infections. Of practical relevance, doxycycline is cost-effective and easily available.(6) Doxycycline may be a valuable antimicrobial agent in the clinician's armamentarium for the management of selected composite vaginal infections.
The above article has been published by Medical Dialogues under the MD Brand Connect Initiative. For more details on Doxycycline, click HERE

References
Adapted from:
1.Bhatia R. Prevention control and syndromic management of reproductive tract infections (RTIs) and sexually transmitted infections (STIs) in women. Indian J Obstet Gynecol Res 2019;6(3):243-250.
2.Fiona c. Burkhard et al, urinary urgency and frequency, and chronic urethral and/or pelvic pain in females. can doxycycline help?, the journal of urology 2004; 172, 232–235, doi: 10.1097/01.ju.0000128698.93305.2e
3.Dukers-Muijrers NHTM,. Treatment Effectiveness of Azithromycin and Doxycycline in Uncomplicated Rectal and Vaginal Chlamydia trachomatis Infections in Women: A Multicenter Observational Study (FemCure). Clin Infect Dis. 2019 Nov 13;69(11):1946-1954. doi: 10.1093/cid/ciz050.
4.National guidelines on Prevention Management and Control of Reproductive Tract Infections and Sexually Transmitted Infections 2014. Ministry of Health and Family Welfare, Government of India. Available online at, last accessed on 14 March 2019. ;. Available from: National guidelines on Prevention Management and Control of Reproductive Tract Infections and Sexually Transmitted Infections 2014. Ministry of Health and Family Welfare, Government of India. Available online at, last accessed on 14 March 2019. ;
5.Daga Mk Et Al, Standard Treatment Guidelines Medicine For Non Respiratory Infectious Medical Conditions, Ministry Of Health & Family Welfare Govt. Of India, Page 1-64
6.Natasha E. Holmes, Safety and Efficacy Review of Doxycycline, Clinical Medicine: Therapeutics 2009:1 471–482