Sexual and Reproductive Health Awareness Day Special- When should couples opt for IVF?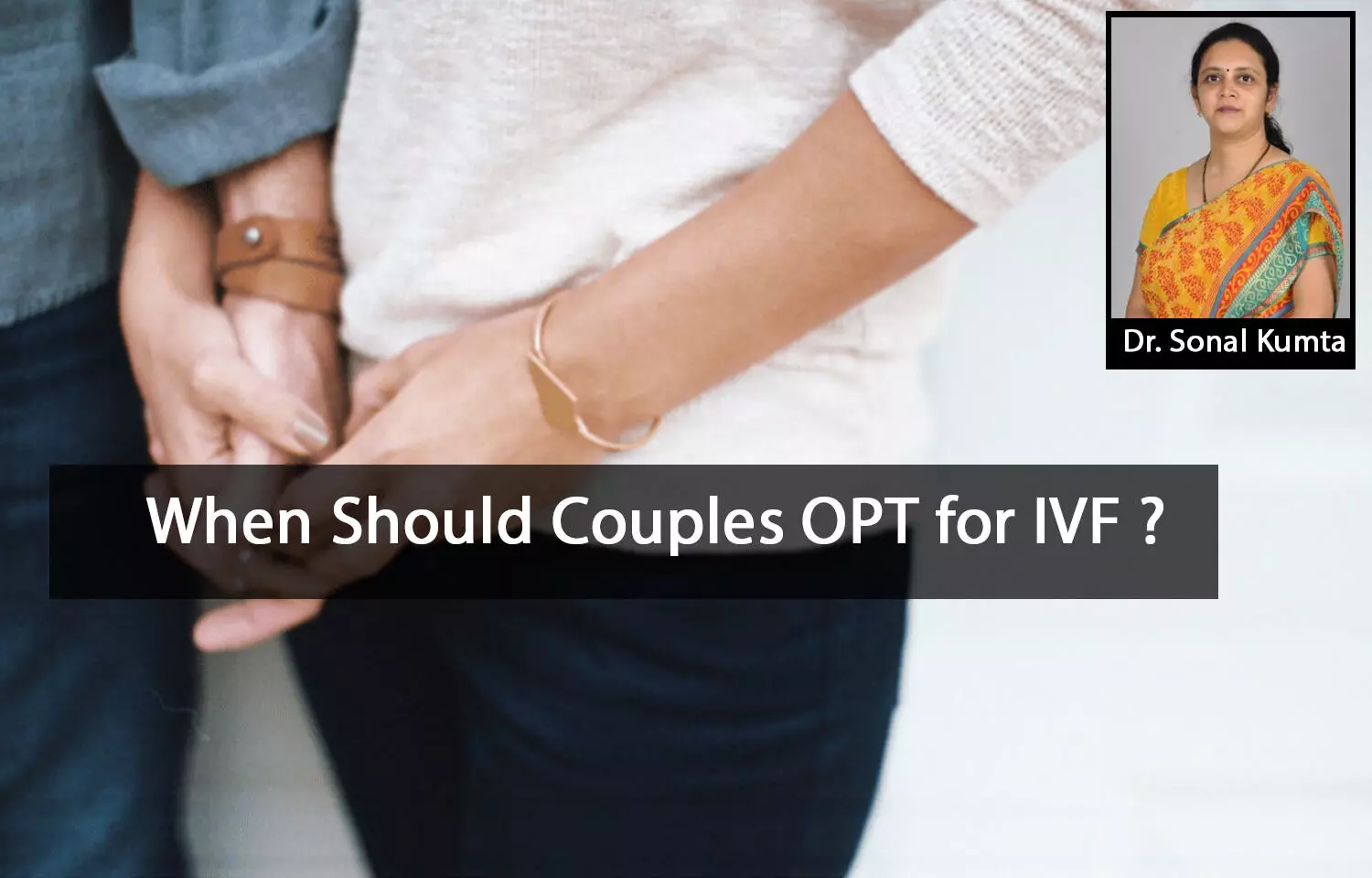 It is no secret that late marriages, delayed pregnancies, stress, economic and academic aspirations amongst people, coupled with sedentary lifestyle have led to two-fold surge in fertility issues among men & women. While infertility is a growing problem among couples especially in metro cities such as Mumbai, Bangalore and Delhi, IVF (In Vitro Fertilization) and ART (Artificial Reproductive Technique) have served as a blessing in disguise.
In the past few years, the number of patients seeking IVF services has increased two-fold. While this can be attributed to lifestyle factors and delayed pregnancies, increasing prevalence of medical conditions such as Polycystic Ovary Syndrome (PCOS), Endometriosis, Endometrial tuberculosis and Sexually Transmitted Infections (STI) and have also been the driving factors.
SO, IS THIS A SOCIETAL PROBLEM?

If you look at the present scenario, infertility is a public health burden that needs to be addressed seriously. But from a clinical perspective, fertility enhancement can be addressed in many ways. IVF is certainly, one of the many answers to this problem. However, people should know that IVF is not the only option available. A lot of other simple measures including planned or timed intercourse, Intrauterine Insemination (IUI), diagnostic & operative Hystero-Laparoscopy for Endometriosis, Fallopian Tube blockage etc. can be used. Even for the success of IVF procedures, several factors have to be considered. Having said that, let's look at the lifestyle choices and its impact on reproductive health.
HOW LIFESTYLE CHOICES IMPACT REPRODUCTIVE HEALTH?

Today women spend more years in education, specializations, careers and are often close to 30's even before they can think of marriage. They further want to delay pregnancy by few years till they settle well into their jobs and marital relations. Couples also want to be financially secure and independent before they extend the family.
Unfortunately, the biological clock doesn't wait for anyone, and the ovarian reserve in women reduces with age. Also the body's capability to handle pregnancy without risk and complications reduces. We are often seeing reduction in the average sperm count & motility in men with increased age, stress, smoking, alcohol intake. A hectic lifestyle coupled with travel due to work. and a messed up work-life balance only add fuel to the fire. So by the time the couple is ready for conception they are hard pressed for time. The natural chance of conception is usually 10%, that means naturally a couple would take 10 -12 months to conceive. Unfortunately, our couples have no time or patience left. All this stress makes the act of love-making and conception very mechanical which further adds to marital stress and relationships.
SO HOW CAN FERTILITY BE IMPROVED THEN?

A lot can be done by counselling couples about simple techniques and planning intercourse around ovulation. I often ask my patients to take short holidays and go on dates at ovulation times. This reduces stress and they often come back with positive results themselves. A good diet, exercise and adequate sleep coupled with healthy lifestyle practices go a long way. I encourage them to quit smoking & alcohol too. I tell my patients to work towards a fit body & positive health, and to think they have signed up for a marathon as embarking on a pregnancy is certainly like a marathon itself! The basic tests and workup for fertility is done to ensure there are no major reproductive problems. This includes hormonal profile, ovulation study, tube testing, ultrasound and semen workup. Mentioned below are the periods when couples can opt for IVF:
Having ovulation problems

Fallopian tube damage/obstruction
Endometriosis
Pelvic adhesions
Poor semen quality
Unexplained infertility
Prolonged infertility
At the end of the day, reproductive health can be maintained by making healthy choices. It is always advised to make an informed choice on childbearing and parenting by discussing with your doctor during pre-marital, marital and pre conception counselling sessions. People need to set their priorities right and be cognizant of the consequences and rewards of it.
Disclaimer: The views expressed in the above article are solely those of the author/agency in his/her private capacity and DO NOT represent the views of Medical Dialogues.