Occupational Hazards: Doctor catches TB at work, No leave granted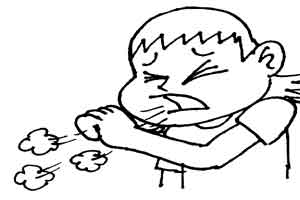 Mumbai:  With every Occupation comes its occupational hazards. For a doctor, involved in treating number of patients daily, these hazards come every evidently in the form of various infectious diseases. Moreover, if a doctor is involved in functioning of a government hospital, where the number of patients are quite high, and the set-up is less than ideal in terms of infection control and personal protective mechanisms, these hazards come very easily.

Such was the case of a doctor working at BMC hospital, who recently contracted Tuberculosis while treating a number of patients for the same disease. While dealing with the shock of the disease, the doctor faced another shock, when the authorities denied her the TB leave to get herself treated. A few months back, as a part of demands of MARD, it was decided that paid leave shall be granted to doctors who contract the disease at work. But the decision seemed to have fallen flat in the face of execution when the hospital authorities seemed completely unaware about even the existence of such a sanction.

Dr Sagar Munadada, President MARD, informed Medical dialogues team, " When we enquired into the case, we came to know that the main Problem was lying with the DMER. Inspite of it being a month after the sanction of the TB leave, the department did not send any intimation of the same to the BMC run colleges. So now, inspite of the college authorities agreeing to sanction leave to the doctor for treatment, they cannot make it a paid leave as the file for the sanction has not moved forward. And unfortunately, the doctor is now suffering with the consequences of this delay."

This is not the first time such an incidence has been reported. In the past 3 years, more than 40 cases of doctors with TB have been reported from various hospitals in Mumbai. And these are a just a few cases of TB which have been reported. There are number of other diseases that doctors and other healthcare professionals contract at work including HIV, Hepatitis B and C, Swine flu and many others which sometimes are reported, and sometimes not. Unfortunately with the lack of proper mechanism for reporting, analysing the incidence and impact of such occupational hazards as well as the lack of proper mechanism for redressal in such cases, the issue seems to be moving like an occupational virus, causing the hazard, but still remaining  unknown.