Odisha achieves significant stride in health, education and infrastructure- Naveen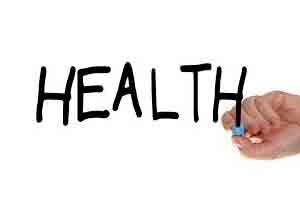 Bhubaneswar:  Odisha has made significant strides in health, education and infrastructure sectors ever since the formation of state budget 80 years back, Chief Minister Naveen Patnaik said here today.
Releasing the ''80 years of Odisha budget—a commemorative volume'' Mr Patnaik said odisha is the first state in the country to bring out such a compilation and hoped that it would be a useful document for scholars, researchers and policy makers.
The commemorative volume of the budget provides glimpses into the rich history of Odisha and presents a record of its changing socio-economic, political and cultural landscape through the lens of budget.
The compilation, Mr Patnaik said is an effort to present the journey of Odisha through these 80 years in facts, figures and pictorial presentation.
He said since the first budget presented in 1936-37 soon after the formation of the state the size of the budget has has gone up from Rs 1.77 crore in 1936-37 to Rs 1,20,028 crore in 2018-19 to achieve the broader objective of development and welfare of the people of the state.
The description traces the journey of the state through the initial phase of turbulent reconstruction of the state to the relative stable time of the present day.
The state, Mr Patnaik said, came up with a separate Agriculture budget in 2013-14 and a separate Agriculture Cabinet in 2016 for focused attention to Agriculture sector. Nutrition sensitive agricultural interventions were brought into the improved agriculture activities.
Though the state has achieved many milestones during the long journey of 80 years but there is a growing aspiration among the people of the state.
Keeping in view the aspiration of the people there has to be a constant endeavour from all stake holders to work together for a better future,the Chief Minister said.