Odisha: Court orders compensation to botched-up tubectomy patient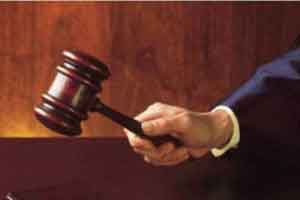 Odisha: Two decades after a botched-up tubectomy resulting in unwanted pregnancy, financial burden and mental agony, a Kendrapara court has directed the state government to pay the affected woman a compensation of Rupees one lakh.

Civil Judge (senior division), Kendrapara, Niranjan Panda yesterday directed Director, Family Welfare and Immunisation, Chief Medical Officer and the then medical officer of Rajkanika Community Health Centre (CHC) to pay Rs one lakh to Sebati Das, mother of two children and a resident of Ostia village who had undergone a sterilisation procedure at the government-run CHC on January 3, 1995.

Das received a rude jolt when she gave birth to her third child in 2000.

The court held that during the sterilisation procedure, the fallopian tubes were not plugged properly. The right tube was blocked while the left one was left open resulting in her unwanted pregnancy.

The court said it was negligence on part of the CHC officials which resulted in unwanted pregnancy, fiscal burden and mental agony of the couple.

The state health department is solely responsible for the failed sterilisation procedure and that is why it has to bear the cost of compensation to the aggrieved petitioner, the court ruled.

Though it was a case of belated justice, I am glad to hear that the court has taken considerate view of my prayer and has ruled in my favour. Judicial intervention of this nature is a warning to negligent doctors , the petitioner said.