Odisha: Doctor caught red handed for accepting bribe from kin of patient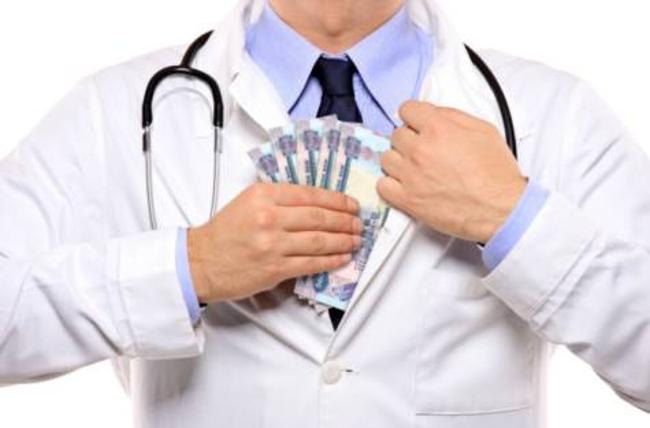 Burla: An Associate Professor of the Surgery department at Veer Surendra Sai Institute of Medical Sciences and Research (VIMSAR), Dr Saroj Kumar Sethi, was caught red-handed accepting bribes from relatives of a patient admitted to VIMSAR  and as a result has been arrested for the same.
The complaint was made by the brother in law of the patient who accused the doctor of allegedly  demanding a sum of Rs 10,000 for the discharge of the patient. On November 20, 2016 the patient , Govinda Duan was admitted to the hospital for a hydrocele operation, was operated upon on the 25th November, 2016 and was to be discharged post recovery.
Based on the complaint, a trap was laid that caught the doctor red handed in the 
act
. The accused has been arrested and handed over to the court.
This is not the first time, an Odisha doctor at a government hospital has been caught taking bribe for discharging a patient. Last month, an Assistant Professor of the Paediatric surgery department at MKCG Medical College was arrested by the Vigilance officers for allegedly accepting a bribe of Rs 10,000.
Read more:
Odisha: Doctors caught red handed accepting a bribe