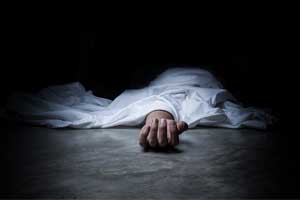 Chatrapur: A female medical officer attached to Sindurpur Primary Health Centre (PHC) was found dead on the railway tracks near Chatrapur Railway Station. Shockingly, her family has alleged that she was being harassed physically and mentally by her husband and in-laws which ultimately forced her to take the extreme step.
According to media reports, the Government Railway Police (GRP) had recovered the mutilated body of the 31-year-old Dr Archana Das from the railway tracks on August 17. She was married to Dr Anjan K Das, currently working as an anaesthesia specialist in Apollo Hospital in Bhubaneswar, four years ago. However, media reports state that she returned to her parents allegedly due to differences with her in-laws. For the past couple of years, she was staying with her parents.
While informing the Telegraph about the reason which made her leave her in-laws place, her family members alleged that her in-laws were not taking care of her when she suffered a brain stroke. "She was admitted to Apollo Hospital. But, my son-in-law discharged her couple of days later and took her to his house. There she suffered further complications," Dr Archana's father alleged.
Adding that her in-laws were forcing her for divorce since few months, which piped her stress levels, the father informed the police, "My son-in-law filed a divorce case in the family court with 45 allegations against my daughter. Archana had been in mental stress since the notice was served on her 10 days ago. She was shocked as to how her husband could raise such false allegations."
The father also informed that before the alleged suicide, Dr Archana had called her father-in-law to take her home, but he refused and she took two sleeping tablets in frustration. "She was sleeping in her room. She must have left our house at 3 am when all of us were asleep. She might have walked up to the level crossing in the darkness," he lamented.
Following her death, the father lodged a police complaint against the husband and the in-laws. However, her husband claimed that Dr Archana was suffering from multiple health disorders including diabetes and was taking psychiatric medication.
"If Archana was mentally unfit, how come she was serving as a doctor? Ganjam CDMO had himself certified the fitness of Archana. Due to excessive mental stress over torture from her in-laws, Archana took the extreme step," her father contended while talking to Odisha TV.
A police official said that the circumstantial evidence suggested it to be a case of suicide but it hasn't been clarified yet. "We can only ascertain the exact reason for her death after getting the post-mortem reports," the police informed Odisha TV.
Read Also: Tanda Medical College: 2nd Year PG Anesthesia commits suicide by self-injecting Anaesthesia Medicine
0 comment(s) on Odisha Doctor found dead on Railway Tracks