Odisha: NALCO to set up eye hospital at Angul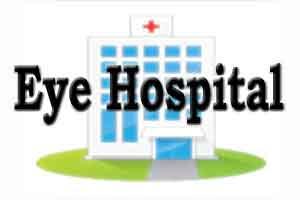 BHUBANESWAR: National Aluminium Company Ltd (NALCO) is setting up a modern eye hospital at Angul in Odisha in association with LV Prasad Eye Institute (LVPEI) entailing an initial investment of Rs 15 crore.

LVPEI is a World Health Organisation (WHO) Collaborating Centre for prevention of Blindness and a Global Resource Centre for VISION 2020.

The new hospital would primarily cater to the economically disadvantaged groups of nearby villages. Land for the hospital has already been identified by the Navaratna CPSE, a company release said today.

NALCO is already running three mobile healthcare units and one OPD at Angul, which offer free medicines. Besides the mandatory 2 per cent of its net profit, NALCO is spending an additional Rs 300 crore under its CSR programme.

Since NALCO's Smelter and Captive Power Plant are located in Angul, the aluminium major has lined up a series of initiatives in the contiguous areas. NALCO will be renovating the existing water supply system in 13 villages, through Rural Water Supply & Sanitation (RWS & S) department of the government, spending more than Rs 10 crore, it said.

Under 'Swachh Bharat Abhiyan', NALCO constructed 144 toilets in 72 schools of the district. Besides, the company has established vital road links from IAPL square to Bentapur and Kaniabeda to Kurdol recently, it said.

As regards water, NALCO is creating four water bodies -- two at Girang, one each at Kulad and Kandsar. Besides, the company has taken up augmentation of pipe-water supply to Kulad village through RWS & S, the release added.