Odisha to issue medicine pass book to poor patients under Niramaya scheme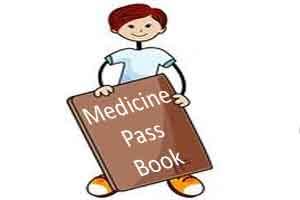 Odisha govenrment will issue medicine pass books to over 59 lakh beneficiaries of its 'Niramaya scheme'.
Chief Minister Naveen Patnaik reviewed the Niramaya scheme which completed one year of implementation at a meeting here which took the decision, a CMO release said.
Under the scheme poor patients are given free of cost medicines at the government run hospitals.
The medicine pass books will be issued first at Acharya Harihar Regional Cancer Centre at Cuttack, the release said.
Patnaik directed health department officials to prepare a roadmap within one month to offer common minimum diagnostics at different medical colleges, district headquarters hospitals and other health institutions.
The Common minimum diagnostics will include radiological and pathological diagnostics.
The Nirmaya scheme has 59-25 lakh beneficiaries and covers almost all community health centres (CHCs) in the state, the release said.
Procurement of medicines for 2016-17 will begin by August 1. About 421 varieties of medicines are distributed among the patients under the Niramaya scheme, it added.