Delhi doctors successfully treat 3-year-old with rare fatal disease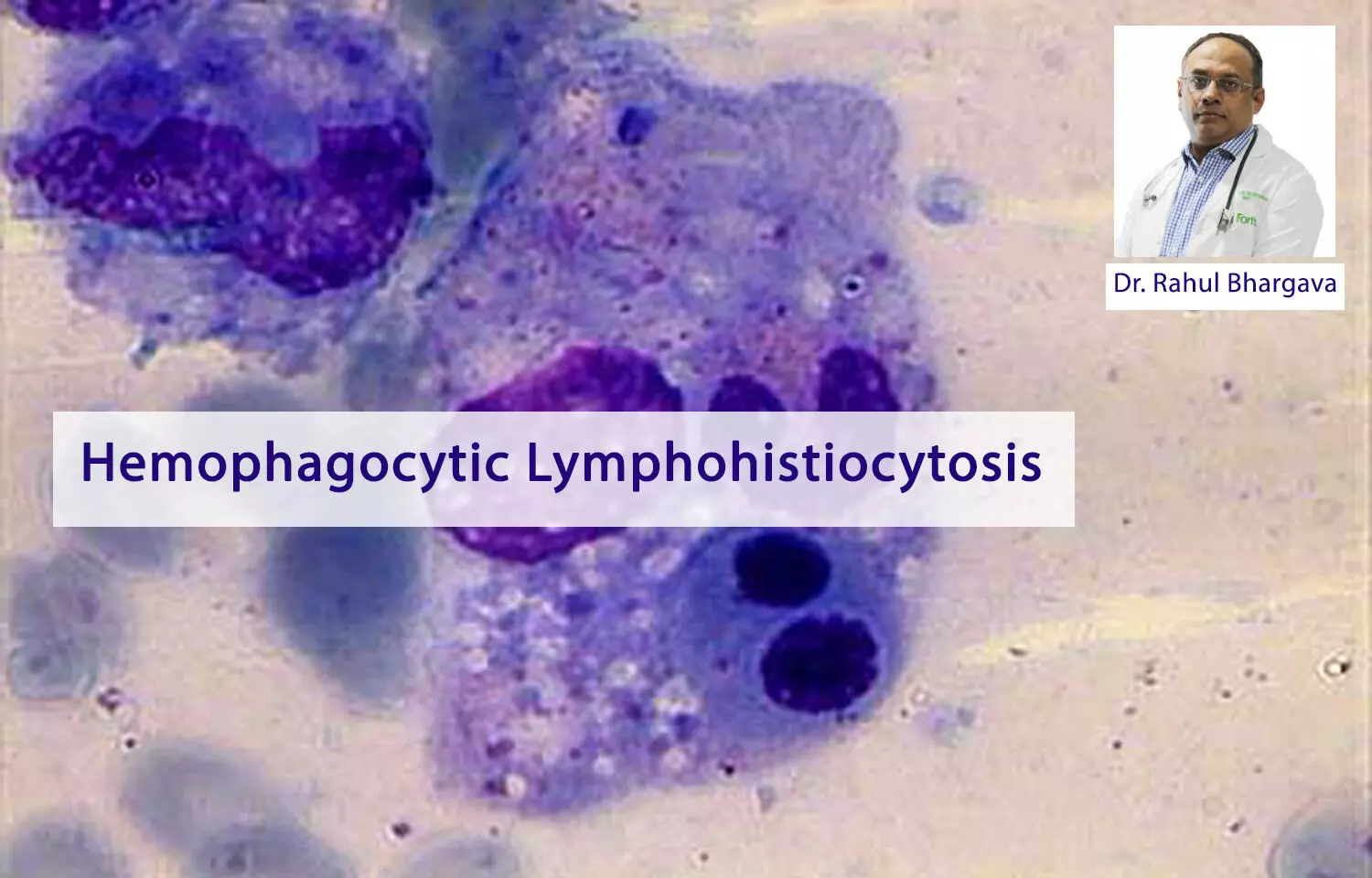 New Delhi: Recently, a 3-year-old patient, Nashra Khan, was brought to Fortis Hospital Shalimar Bagh, where after a thorough medical evaluation she was diagnosed with hemophagocytic lymphohistiocutosis, a rarely occurring hereditary auto-immune condition with a five percent survival rate.
A multidisciplinary approach was adopted to treat her, and the case was led by Dr Rahul Bhargava ( Director & Head, Blood Disorder, Hematology |Medical Oncology, Hematology & BMT) and Dr Amrita Chakrabarti (Associate Consultant, Hematology and Bone Marrow Transplant).

On presentation, the patient had a fever, was suffering from diarrhea, and abdominal swelling. Her medical history indicated that her elder siblings had also reported similar conditions, before passing away. She was evaluated on an urgent basis – blood tests, scans, and a bone marrow test – which confirmed the diagnosis of familial HLH. She was carrying a very rare mutation in her genes, STXBP2, which (helped confirm this rare genetic disease called Familial HLH).

Dr Rahul Bhargava (Director & Head, Blood Disorder, Hematology | Medical Oncology, Hematology & BMT) said, "We commenced her treatment with chemotherapy - an attempt to suppress her overactive, abnormal and self-harming immune system. We adopted the HLH protocol 94 and once the initiation phase was completed, we went ahead with a half-matched bone marrow transplant (also called Haploidentical stem cell transplant). The father donated his stem cells, which were collected, stored, and later transplanted into Nashra after treating her with Treosulphan, Fludarabine and TBI conditioning."

Dr Amrita Chakrabarti (Associate Consultant, Hematology and Bone Marrow Transplant) said, "Nashra remained critically ill for about 3 months after her transplant. She developed a number of complications such as acute skin and gut graft Vs host disease - a condition resulting in development of widespread nasty blisters all over the skin and within the linings of the food pipe, stomach and the intestines. She also developed cytomegalovirus infection- a viral infection causing malfunctioning of the bone marrow and the blood counts to go down. Posterior reversible encephalopathy syndrome was another complication that she developed, causing her to have recurrent seizure episodes."
Dr Bhargava added, "We continued to do our best to save the child. She was continuously treated with steroids, immunomodulatory drugs, immunoglobulins, antibiotics, and repeated blood transfusions. Eventually, her overall condition started improving slowly and she was then able to sustain herself without needing blood transfusions. Her bone marrow transplant was a success as her chimerism reports showed a 100% healthy donor type of cells were now being made by her bone marrow. It has now been over a year and a half since her bone marrow transplant, and I am happy to say that Nashra has fully recovered."
Mr Mahipal Bhanot, Zonal Director, Fortis Hospital, Shalimar Bagh said, "Fortis Hospital Shalimar Bagh approaches every case in a manner which is beneficial for the patient. Our doctors remain committed to treating every patient even amid the pandemic and we are truly proud of them. This case was extremely challenging, but our doctors ensure that the best possible outcome was achieved. I congratulate them for their commitment to world class patient care.
Familial or inherited HLH is an extremely rare disease passed down by the families due to certain genetic defects. It results in some of the immune system cells called T and NK cells becoming malfunctioning, resulting in their over activity leading to excessive inflammation and tissue destruction. As a result of this malfunction, the immune system begins to damage the patient's own organs and tissues, such as the liver, brain, and bone marrow. When the bone marrow gets affected, blood production may be hampered and there may be a suppression of two or more cell components of the blood.