ESMO guideline for management of patients with bladder cancer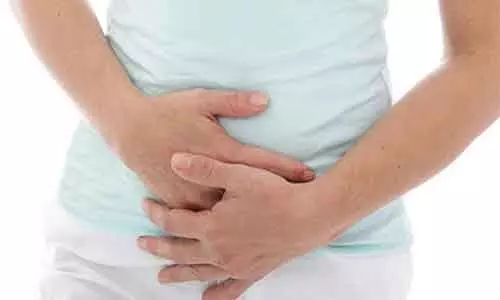 Delhi: A recent guideline by the European Society for Medical Oncology (ESMO), published in the Annals of Oncology, provides key recommendations for the diagnosis, staging, and management of bladder cancer. The guideline also contains recommendations for personalized medicine.
The recommendations, compiled by a multinational and multidisciplinary group of experts led by T. Powles from the Queen Mary University of London, London, UK, are based on the latest available scientific data and the authors' expert opinions.
Urothelial carcinoma (UC), also described as bladder cancer, is the 10th most common cancer type worldwide, with an estimated 549 000 new cases and 200 000 deaths in 2018.
Key recommendations
Non-muscle-invasive bladder cancer
Follow a risk-stratified approach with transurethral resection of a bladder tumor resection and intravesical chemotherapy or Bacillus Calmette-Guerin in intermediate- and high-risk patients.
Muscle-invasive bladder cancer
Radical cystectomy with standard pelvic lymph node dissection is recommended.
Organ preservation therapy with radiotherapy is an option for patients seeking an alternative to radical cystectomy and those who are medically unfit for surgery.
3-4 cycles of cisplatin-based neoadjuvant chemotherapy should be given for MIBC.
Advanced or metastatic bladder cancer
Cisplatin-based chemotherapy is recommended in patients fit to tolerate chemotherapy followed by maintenance avelumab.
Gemcitabine/carboplatin followed by maintenance avelumab is recommended in patients not eligible for cisplatin-based therapy.
Atezolizumab or pembrolizumab should be considered for patients with programmed death-ligand 1 biomarker-positive tumors who are not eligible for cisplatin-based chemotherapy.
Relapsed advanced/metastatic urothelial carcinoma
Pembrolizumab is recommended.
Enfortumab-vedotin is recommended for patients who relapsed on chemotherapy and immunotherapy-relapsed disease.
Upper tract urothelial carcinoma
Offer kidney-sparing management to low-risk patients and radical nephroureterectomy with bladder cuff excision to high-risk patients.
"These recommendations are updated continuously in order to include results of the latest clinical trials," wrote the authors.
Reference:
"BLADDER CANCER: ESMO CLINICAL PRACTICE GUIDELINE FOR DIAGNOSIS, TREATMENT AND FOLLOW-UP†," is published in the journal Annals of Oncology.
DOI: https://www.annalsofoncology.org/article/S0923-7534(21)04827-4/fulltext
Source : Annals of Oncology