Oral Azacitidine Maintenance Therapy has better outcomes than placebo in AML patients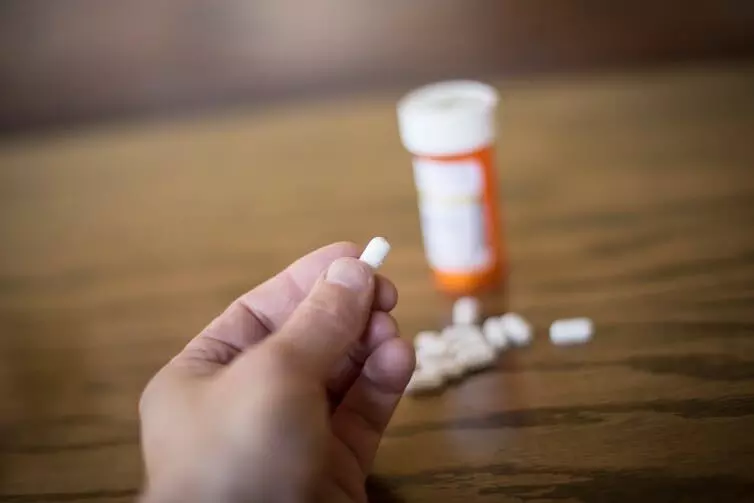 Acute myeloid leukemia (AML) is an aggressive disease that predominantly affects older people. A recent study suggests maintenance therapy of oral Azacitidine (CC-486) prolongs the overall and relapse-free survival among patients with AML who were in remission after intensive chemotherapy. The study findings were published in The New England Journal of Medicine on December 24, 2020.

AML is one of the most common types of leukemia in adults. Still, AML is fairly rare overall, accounting for only about 1% of all cancers. Although complete remission is achieved with standard induction chemotherapy in 40 to 60% of patients older than 60 years of age who have AML, most patients (80 to 90%) eventually have a relapse. Oral azacitidine, known as CC-486, is a hypomethylating agent that can be administered in extended dosing schedules (for 14 or 21 days per 28-day treatment cycle) to sustain therapeutic activity. The pharmacokinetic and pharmacodynamic profiles of CC-486 are distinct from those of injectable azacitidine, and early studies showed that a response to CC-486 was achieved in some patients who had clinical resistance to injectable hypomethylating agents. Researchers conducted a study to evaluate maintenance therapy of CC-486 in patients 55 years of age or older with AML in first remission after induction chemotherapy, with or without consolidation chemotherapy, who were not candidates for HSCT at trial entry.
QUAZAR AML-001 trial was an international, phase 3, randomized, double-blind, placebo-controlled trial on 472 patients who were 55 years, were in complete remission with or without complete blood count recovery, and were not candidates for hematopoietic stem-cell transplantation. They were randomly assigned to receive either CC-486 (300 mg) (n=238) or placebo (n=234) once daily for 14 days per 28-day cycle. The major outcome assessed was the overall survival rate. Researchers also evaluated the relapse-free survival and health-related quality of life.
Key findings of the study were:
♦ Upon analysis they found, the overall median survival from the time of randomization was significantly longer with CC-486 (24.7 months) than with placebo (14.8 months).
♦ They observed the corresponding median relapse-free survival was also significantly longer with CC-486 than in placebo (10.2 versus 4.8 months).
♦ Similar benefits of CC-486 were seen in most subgroups concerning overall and relapse-free survival.
♦ They reported that during CC-486 treatment, overall health-related quality of life was preserved.
The authors concluded, "CC-486 maintenance therapy was associated with significantly longer overall and relapse-free survival than placebo among older patients with AML who were in remission after chemotherapy. Side effects were mainly gastrointestinal symptoms and neutropenia. Quality-of-life measures were maintained throughout treatment".
For further information:
https://www.nejm.org/doi/full/10.1056/NEJMoa2004444
Article Source :
The New England Journal of Medicine