Atypical morphological variants of congenital cataract in Down's syndrome: BMJ Case Report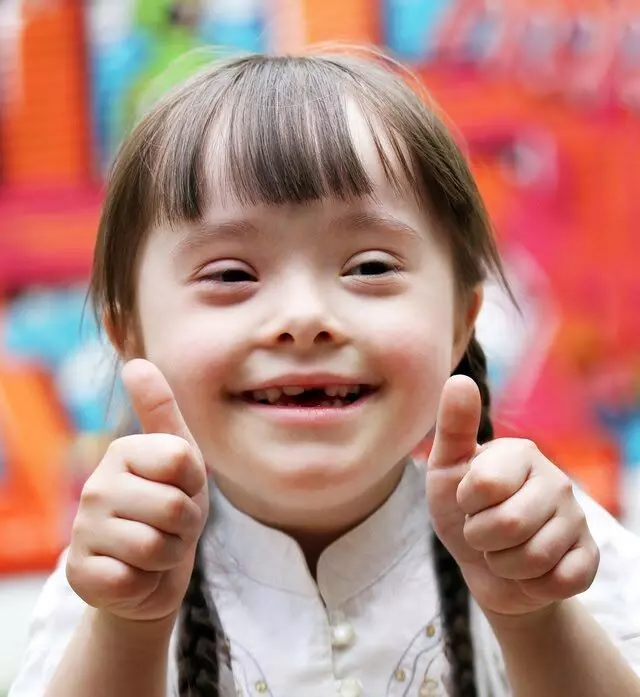 A myriad of ophthalmic disorders are associated with Down's syndrome including refractive errors, strabismus and cataract resulting in significant visual impairment. Morphological variants described in Down's syndrome are punctuate cortical opacities sparing the nucleus, zonular, cortical cataract, with total cataract being the most common. In this case report, Sudarshan Khokhar and team described few rare congenital cataract morphology observed in two patients with Down's syndrome.

Case 1
A 2-month-old male child presented with unilateral partially absorbed membranous cataract with dense white anterior capsular plaque (ACP). The thick plaque was well appreciated on ultrasound biomicroscopy (UBM) at a frequency of 35 MHz as a thick hyperechoic linear line on anterior capsule with loss of lens volume. The histopathology examination of the ACP revealed increased subepithelial fibrosis.
Case 2
A 2-year-old male child presented with total intumescent cataract with dense ACP Oculus dexter (OD) and a fan-shaped cataract involving the visual axis oculus sinister (OS) better appreciated on UBM.
Plaques are formed when lens epithelial cells (LECs) undergo epithelial mesenchymal transdifferentiation (EMT) into myofibroblasts and secrete extracellular matrix. It takes place in two phases—proliferative phase where cells undergo rapid proliferation and transdifferentiation phase secreting extracellular matrix. Occurrence of ACP in paediatric patients may be due to the high proliferation capacity of paediatric LECs. The occurrence of ACP has been found to be more in eyes with mature cataract.
Fan-shaped cataract is a rare finding, reported in a previous paper with an autosomal dominant inheritance in association with microcornea. This characteristic phenotype was linked to the mutation in α-crystallin (CRYAA) gene. The α-crystallins comprise up to 40% of lens protein, acting as molecular chaperones facilitating proper folding of other lens protein and maintaining proper functional state.
A fan-shaped nuclear opacification has been reported in another paper with an X-linked inheritance with genetic locus on chromosome Xp22. There are about 45 genetic loci at present to which isolated cataracts have been mapped with 38 specific genes known in inherited cataracts. The gene found in this Indian family with fan-shaped cataract has a genetic locus on chromosome 21 and Down's syndrome is caused by trisomy 21, a coincidental observation.
Learning points
Periodic ophthalmic evaluation is recommended since early childhood in Down's syndrome for early detection of congenial cataract and other ophthalmic disorders.
Ultrasound biomicroscopy imaging enables better appreciation of the morphological anomalies prior to surgery, hence enabling better surgical planning.
Anterior capsular plaque (ACP) in paediatric population can occur even without trauma or any other component of ocular inflammation.
Presence of dense ACP in Down's syndrome depicts the long-standing proliferation and transdifferentiation changes occurring in lens epithelial cells
Source: Khokhar S, Banerjee M, Raj SJS, et al. BMJ Case Rep 2021;14:e242759.
doi:10.1136/bcr-2021- 242759
Source : BMJ Case Report