Optic neuropathy could be a sign of chronic lymphocytic leukemia: Case Report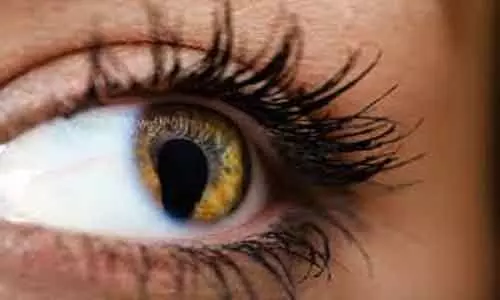 Delhi: Optic neuropathy could be the first manifestation of chronic lymphocytic leukemia (CLL), a recent case study in the American Journal of Ophthalmology Case Reports has suggested.
The case study describes the case of a previously untreated patient with CLL whose first manifestation of the disease was a progressive visual loss caused by optic neuropathy. "This case highlights the need to never ignore optic nerve infiltration by CLL, even in patients who were previously asymptomatic and whose conditions were apparently controlled," wrote the authors.
Chronic lymphocytic leukemia is the most common lymphoproliferative disorder in the western world. However, the involvement of the central nervous system (CNS) or the optic nerve in CLL is known to be rare.
The case in question is of a 48-year-old man who was presented with a 2-week history of vision loss in the left eye with mild retrobulbar discomfort and dyschromatopsia. He had been diagnosed with CLL two years prior. The diagnosis was conferred after a thorough investigation following a change in WBC during a routine check-up. The patient did not require treatment for CLL and remained asymptomatic. He had a body mass index of 28.86 kg/m 2 and was under chronic treatment for arterial hypertension and dyslipidemia with telmisartan and pitavastatin, respectively.
Cerebrospinal fluid (CSF) analysis is an invaluable tool that was crucial in this diagnosis, and it should always be considered when a patient with CLL develops symptoms of optic neuropathy. A timely diagnosis can be extremely important; not only could it spare the patient's vision, but it could also detect an underlying disease with prognostic implications.
"When readily diagnosed, optic nerve infiltration is a rare, yet manageable complication of CLL," the authors concluded based on the case study.
"Optic neuropathy due to chronic lymphocytic leukemia: The first manifestation of the disease," is published in the American Journal of Ophthalmology Case Reports.
Source : American Journal of Ophthalmology Case Reports