Teprotumumab use in thyroid eye disease tied to rapid progressive cognitive decline: Case report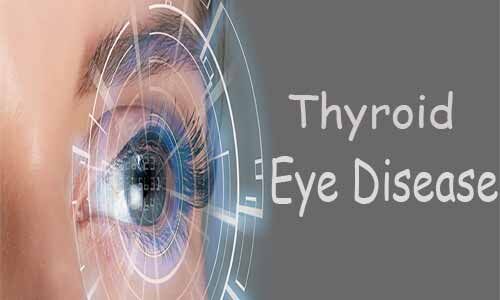 Teprotumumab (Tepezza), an insulin-like growth factor type 1 receptor antagonist (IGF-1R), was approved for treatment of thyroid eye disease in 2020.

Dr Thanh Duc Hoang reported a case of 76-year-old man with Graves-related thyroid eye disease who developed a rapidly progressive cognitive decline after receiving four out of eight doses of teprotumumab (cumulative dose 4620mg) published in BMJ case reports.
The effect of blocking IGF-1R activation and signalling pathways of teprotumumab is the first treatment shown to be beneficial in reducing proptosis and diplopia. Teprotumumab is administered intravenously every 3 weeks for a total of eight doses (10mg/kg initial dose followed by 20mg/kg for the next seven doses).
Common side effects include nausea, diarrhoea, muscle spasms, hearing impairment, dysgeusia, headaches, dry skin, infusion reactions, alopecia, paresthesia, weight loss and hyperglycaemia. Other reported serious effects may include optic neuropathy, Hashimoto's encephalopathy (HE), Escherichia infection, urinary retention and inflammatory bowel disease.
CASE PRESENTATION
A 76-year-old man was diagnosed with Graves' disease in 2018. He was euthyroid on methimazole 2.5mg every other day. His TED manifestations included diplopia, proptosis and exposure keratopathy.
His medical history was significant for hypertension, hyperlipidaemia and benign prostate hyperplasia. There was no family history of neurodegenerative processes. Before initiation of treatment, he lived independently, walking several miles a day and captaining his own fishing boat.
Teprotumumab therapy was initiated for TED and he showed significant improvement of diplopia and proptosis after three infusions.
Following the fourth infusion, his daughter noted 6 weeks of rapidly progressive cognitive decline characterised by behavioural changes, confabulation, memory deficit and delirium/delusions/mania. He became unable to carry out tasks that he had performed his entire life, especially tasks requiring motor planning; he was unaware of these deficiencies. These episodes initially presented as short, isolated incidents.
However, over a 6-week period of time, they become more persistent and protracted. He was admitted to the hospital for evaluation and teprotumumab treatment was discontinued.
On physical examination, vital signs were stable. He was otherwise afebrile with normal oxygen saturation. He was awake and alert to person and place, but not to date, situation or current president.
He was agitated with a flat affect and monophonic, hypophonic speech. He was unable to perform serial sevens or accurately draw a clock. He was not able to provide an accurate medical history.
He had fluent spontaneous speech with intact reading, simple repetition, comprehension and naming without semantic or paraphasic errors; however, he had significant difficulty with complex comprehension and prolonged sentence repetition.
Cranial nerves II–XII were grossly intact with normal deep tendon reflexes.
Examination of heart, lungs, abdomen and extremities was otherwise unremarkable.
Intravenous glucocorticoids and immunoglobulin were given which showed no improvement in clinical symptoms. The patient subsequently underwent five sessions of plasmapheresis with complete resolution of his symptoms.
INVESTIGATIONS
The patient underwent an extensive testing.
His cerebrospinal fluid analysis was normal except for an elevated protein of 76mg/ dL (ref 15–45). An electroencephalogram showed no epileptiform activity.
A brain MRI/MRA showed cerebral amyloid angiopathy without stenosis or aneurysms in the intracranial arterial vasculature or subcortical lesions.
Thyroid function tests were normal before, during and after discontinuation of teprotumumab. However, thyroid antibody levels noticeably changed during treatment.
An evaluation for autoimmune encephalopathy (table 2) and human leucocyte antigen (HLA) genetic testing were also obtained.
Other labs, including interleukin-2, interleukin-6, erythrocyte sedimentation rate, C reactive protein, heavy metals, immunoglobulin G (IgG), immunoglobulin M, SARS-CoV-2, vitamins B1 , B6 and B12, were all within normal limits.
In this patient, normal TPO/TgAb levels and MRI/MRA findings excluded Hashimoto encephalopathy (HE). Additionally, the poor response to glucocorticoids and immunoglobulin did not support the diagnosis.
Finally, the complete resolution of symptoms with plasmapheresis further supports teprotumumab as a likely cause of these neurological changes. It is possible that plasmapheresis was effective in removing teprotumumab-induced antibodies to neuronal surfaces and synaptic proteins, resulting in neurological improvement.
"After five sessions of plasmapheresis, the patient's symptoms completely resolved. He continues to function well after plasmapheresis. He is currently euthyroid without any neurological sequelae at a recent 6-month follow up. His TED response to teprotumumab was sustained."
Take Home Message:
Teprotumumab (Tepezza), a fully human insulin-like growth factor type 1 receptor—inhibitory monoclonal antibody, was recently approved for treatment of thyroid eye disease. It is the first treatment shown to be beneficial in reducing proptosis and diplopia.
Although the exact mechanisms for rapidly progressive cognitive decline remain unclear, clinicians should be alerted to these unexpected adverse effects that may occur during teprotumumab therapy.
This case highlights that continued evaluation of a newly approved drug may reveal new side effects which were not observed in clinical trials.
Further studies with larger populations and longer durations may be needed.
Source: Hoang TD, Nguyen NT, Chou E, et al. BMJ Case Rep 2021;14:e242153.
doi:10.1136/bcr-2021- 242153
Source : BMJ Case reports