Descemet Membrane Endothelial Keratoplasty safe and effective in TASS endothelial decompensation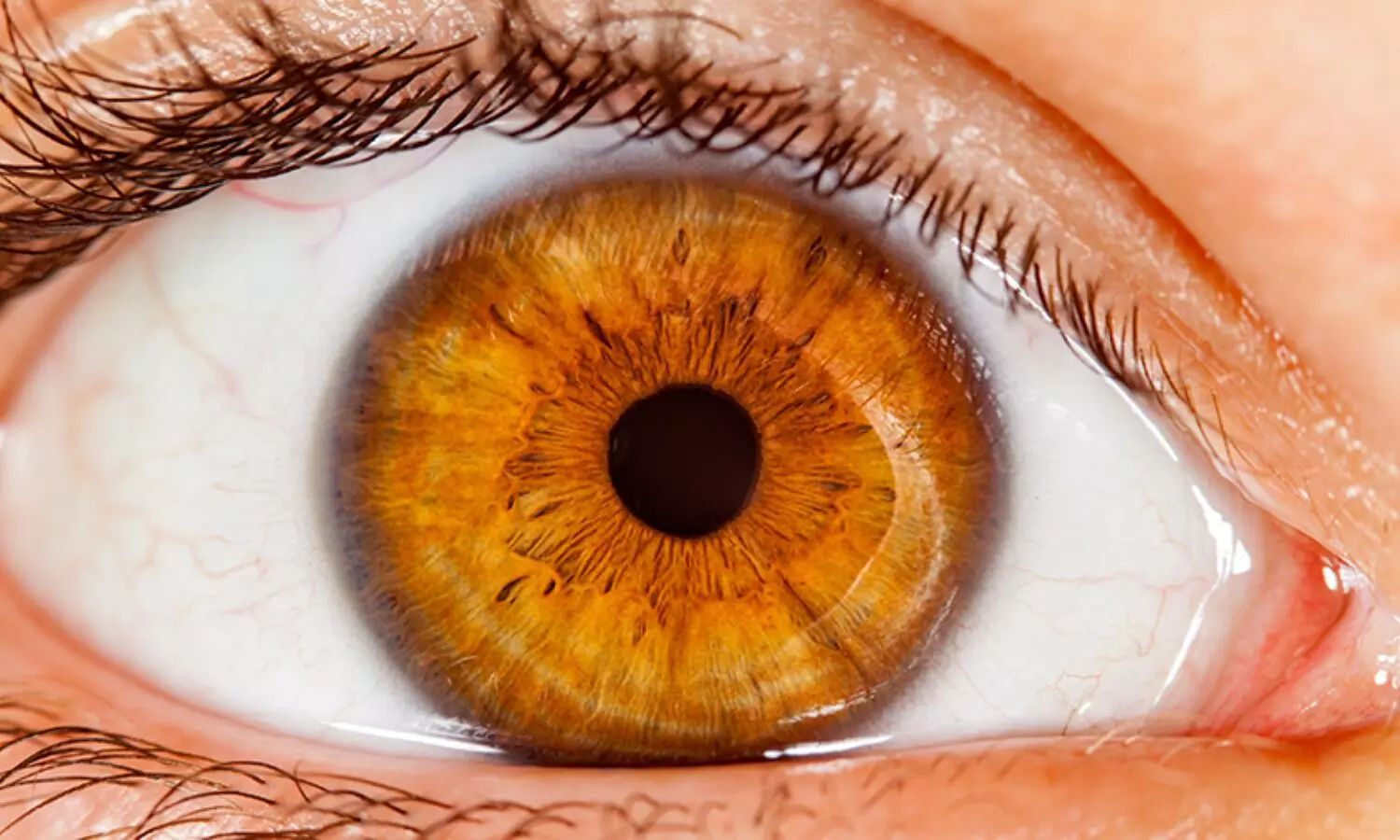 Toxic anterior segment syndrome (TASS) is an acute and sterile inflammation of the anterior segment. It usually occurs within 12 to 48 hours after surgery, and characteristic clinical features of TASS is characterized by blurry vision, limbus-to-limbus corneal edema, mild or no pain, fibrin formation, hypopyon, and irregular or fixed dilated pupil.

TASS can be uncommonly observed after anterior segment surgeries including cataract surgery, iris-supported phakic intraocular lenses (IOLs), penetrating keratoplasty, deep anterior lamellar keratoplasty, and Descemet stripping automated endothelial keratoplasty (DSAEK). Intensive topical corticosteroids are the mainstay treatment of TASS. According to the severity of the syndrome, oral or subconjunctival dexamethasone injection can be used. Severe cases might result in endothelial failure that can require a corneal transplant surgery.
There is limited literature on the outcomes of Descemet membrane endothelial keratoplasty (DMEK) performed in cases of chronic corneal edema secondary to TASS. In this study, Necip et al evaluated the visual and anatomical outcomes of DMEK in patients with corneal decompensation secondary to TASS.
Thirteen eyes of 13 patients who underwent DMEK for endothelial decompensation secondary to TASS were retrospectively reviewed. A comprehensive ocular examination including best corrected visual acuity (BCVA), slit lamp biomicroscopy, intraocular pressure measurement, fundus evaluation, and measurement of central corneal thickness were performed in all patients at preoperatively and postoperatively.
All DMEK surgeries were performed by 2 corneal surgeons (K.N. and R.O.) under general or local anesthesia. The DMEK graft was prepared at the beginning of the surgery. Preoperative demographic and clinical details, perioperative features, and postoperative clinical findings were evaluated.
Thirteen eyes of 13 patients (8 women, 5 men) were included in the study. The mean age of the patients was 56± 19 years (range, 26–82). The mean follow-up duration was 8.7± 3.5 months.
The potential causes of TASS were use of surgical instruments that were sterilized with formaldehyde in 4 eyes, use of ophthalmic viscosurgical device in 1 eye, and use of trypan blue in 1 eye. The cause of TASS was unknown in 7 cases. The mean interval between the onset of TASS and DMEK was 4.9± 6.6 months (range, 1.5–26 months).
Twelve of 13 grafts were clear at last visit. The mean preoperative BCVA was 20/666 (range, hand motion to 20/ 200), and the mean BCVA was 20/36 (range, hand motion to 20/20) at the postoperative last visit (P = 0.003).
The decrease in mean pachymetry from preoperative (768 ± 69 mm) to postoperative last visit (523 ± 71 mm) was statistically significant (P < 0.001).
Corneal edema is a common clinical finding of TASS, and it might be permanent and result in bullous keratopathy in severe cases. Endothelial keratoplasty techniques (DMEK and DSAEK) has replaced penetrating keratoplasty as the procedure of choice for endothelial decompensation. Favorable clinical outcomes with DSAEK have been reported in patients with TASS-related corneal decompensation.
In 1 eye (9%) of the patients, partial graft detachment was seen, and anterior chamber re-bubbling was required. In this patient, complete graft attachment was achieved and the cornea cleared. In another patient, graft failure was seen secondary to intraoperative hyphema, and a second DMEK surgery was planned. One of the greatest challenges faced by surgeons in performing DMEK surgery in TASS is stripping the host DM. In this study, DM was friable in 5 of 13 eyes.
Although there is no consensus regarding the optimal interval between the TASS and endothelial keratoplasty, it is recommended to wait until the inflammation is completely resolved. In this study, 7 of 13 eyes had less than 3 months interval, and 3 of them achieved BCVA of 20/25 or better. Remaining 4 eyes had BCVA of 20/50 or less. Six eyes had a time interval of longer than 3 months, and 3 of these had BCVA of 20/25 or better, 1 eye had a BCVA of 20/32, and 2 eyes had a BCVA of counting fingers or less.
TASS might lead to a permanent iris damage, which might cause a fixed dilated and irregular pupil secondary to toxic substance and inflammatory response. In this study, 7 of 13 (54%) patients had dilated and irregular pupil with iris atrophy. In these patients, postoperative visual acuity was lower than those without iris damage.
Iris pigment dispersion might be observed in cases with TASS. In this study, 5 of 13 (%38) patients had pigment dispersion from anterior surface of iris resulting in pigment dusting on the corneal endothelium and anterior surface of crystalline lens. In these patients, visual acuity was lower than those without iris pigment dispersion.
TASS can result in glaucoma. The pathogenetic mechanisms for the development of glaucoma are inflammatory trabeculitis and long-term trabecular meshwork damage. Uncontrolled glaucoma is a poor prognostic factor for the final visual outcomes and graft survival. It has been reported that glaucoma incidence after endothelial keratoplasty (DSAEK) in patients with TASS is 5 times more than that in other cases of endothelial keratoplasty (57.1% vs. 11.8%).
In this study, 2 of 13 patients had glaucoma, which were controlled with medical treatment. Postoperatively, BCVA was limited at level of counting fingers at 2 m in one of these patients due to glaucomatous damage to the optic nerve. In other patient dense pigmented fibrous membranes were observed at the anterior chamber angle, and they were removed using irrigation/aspiration during DMEK surgery. Postoperatively, intraocular pressure value was normal with medical treatment.
"DMEK seems to be a safe and an effective treatment option in eyes with TASS-related endothelial decompensation. This study is limited by its retrospective design and cohort sizes. Finally, DMEK is a viable option to treat corneal edema secondary to TASS. Further studies with larger patient cohorts and follow-up are desirable to confirm the results of the DMEK in cases with TASS."
Source: Necip et al; Cornea 2021;40:1007–1010
Source : Cornea Journal