Laser Trabeculoplasty, a Potential Therapy For Treatment of Glaucoma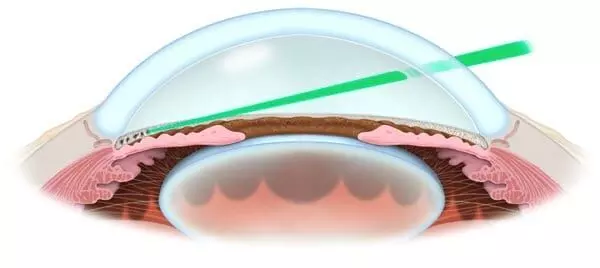 Laser trabeculoplasty has been a well-proven therapeutic option in glaucoma management and gained popularity more recently. In a recent study, researchers have found that selective laser trabeculoplasty (SLT) is effective in lowering intraocular pressure with satisfactory success rates even after a single SLT. The research has been published on the Current Opinion in Ophthalmology in March 2021 issue.

Selective laser trabeculoplasty is a therapy independent of patient adherence, which is typically low among glaucoma patients. Consequently, the number of studies on SLT has multiplied throughout the past years. Previous studies of selective laser trabeculoplasty (SLT) have shown success rates ranging from 18% to 88%, but the study designs have varied. Therefore, Dr Töteberg-Harms and his team conducted a study to provide an overview of studies on SLT from the last 12 months. The researchers reviewed 32 manuscripts on selective laser trabeculoplasty (SLT) published between June 2019 and May 2021.
Key findings of the study were:
The researchers reported that the treatment success can range from 88% at 1 year to 18% at 3 years. However, they also noted that the study designs differ and, many studies are not directly comparable.
In younger patients, they noted that the angles with greater angle pigmentation, higher baseline intraocular pressure (IOP), and eyes that had topical steroids or nonsteroid anti-inflammatory medications post-op, were associated with better outcomes.
Laser Trabeculoplasty for Open-Angle Glaucoma and Ocular Hypertension (LiGHT), a prospective, multicentric randomized controlled trial. Upon evaluating the LiGHT trial, the researchers have reported that the findings demonstrated good efficacy of SLT – 75% of the eyes achieved their target pressure without drops and 58% after a single SLT. It further showed that SLT patients had lower visual field progression (16.9%) compared with patients in the medically treated group (26.2%).
The authors concluded, "SLT has proven to be effective in lowering IOP with satisfactory success rates even after single SLT. SLT is repeatable independent of patient's adherence".
The commentator, Dr Joseph M. Ortiz MD further added, "I agree with the authors' conclusion that SLT has attained a secure place in glaucoma management. Patients who are unable to take their medications because of physical limitations, inability to afford medication, or poor adherence should be strongly encouraged to have the procedure".
For further information:
DOI: 10.1097/ICU.0000000000000732
Article Source :
Current Opinion in Ophthalmology