Lung cancer seen through Eyes literally, as metastasis to the eyes common feature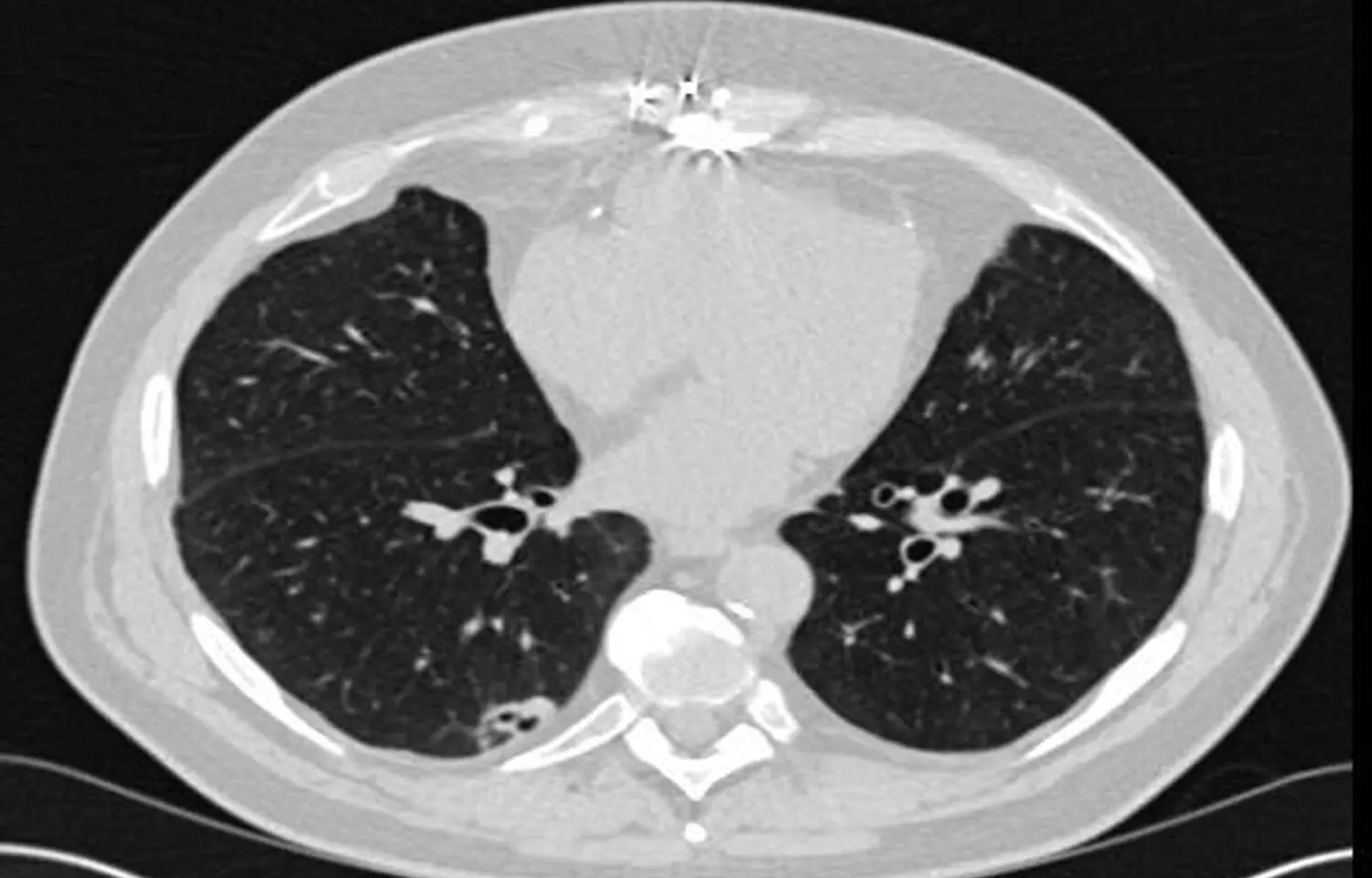 Choroid is the most common ocular segment affected by metastasis, with lung carcinoma being the most common cause in men (40%) and breast carcinoma (68%) in women. Ocular metastasis may be seen in 0.2%–7% of lung carcinoma patients.

Athul Suresh Puthalath and team have described a rare case of 46-year-old man who was referred to a tertiary center AIIMS Rishikesh with blurring of vision in both eyes (BE) since 1 month and breathlessness for last 1 week. He was an active smoker with 13.6 pack-years of exposure. Ocular examination revealed a best-corrected visual acuity of 20/60 and 20/80 in right and left eye, respectively.
Anterior segments were unremarkable in both eyes.
Funduscopy showed bilateral multiple elevated creamy-yellow subretinal lesions in the postequatorial area.
Localised retinal pigment epithelium (RPE) layer alteration was also noted in left eye. His medical history was insignificant.
Ultrasound of both eyes showed multifocal echo-dense lesions on B-scan with corresponding hyperreflectivity in A-scan, at sites clinically correlating to the subretinal lesions.
Both eyes optical coherence tomography showed multiple choroidal elevations with undulating RPE, adjacent hyperintense irregularities in photoreceptor layer and pockets of subretinal fluid.
With a strong suspicion of choroidal metastasis from unknown primary source, detailed laboratory workup and systemic evaluation by physicians were undertaken.
Chest X-ray was suggestive of left sided pleural effusion with lung collapse.
Contrast-enhanced CT of thorax demonstrated bilateral multiple discrete lung nodules with interstitial thickening, left lower neck and axillary lymph nodes and subtle sclerotic lesions in D3 and D4 vertebral bodies favouring metastasis.
Histopathological examination from endobronchial biopsy confirmed the diagnosis of non-small-cell lung carcinoma (NSCLC)—not otherwise specified.
Complete metastatic workup was performed subsequently.
Contrast-enhanced MRI of brain revealed multiple variably sized punctate enhancing lesions in the brain parenchyma suggesting metastasis.
Bone scan also revealed multiple bony metastases throughout the body.
TNM staging was T4N3M1C with final stage IV B. The patient was explained about the disease prognosis and was started on chemotherapy regimen including gemcitabine and carboplatin.
Usually NSCLC progresses less rapidly and has delayed metastasis compared with the small cell type.
"Lung carcinoma tend to have unilateral, unifocal ocular metastasis, whereas bilateral, multifocal metastases are more common in breast carcinoma. However, the patient had bilateral multifocal presentation. Such a clinical manifestation has uncommonly been reported in literature. Blurring of vision and ocular pain are the most commonly reported ocular symptoms in choroidal metastasis from lung carcinoma."
"In 44%–72% patients, uveal metastasis preceded the diagnosis of lung carcinoma. Observation is advised for terminally ill patients with poor systemic status. Systemic chemotherapy, immunotherapy, hormone therapy or whole eye radiotherapy can be tried in bilateral multifocal choroidal metastases.
Plaque radiotherapy, transpupillary radiotherapy or photodynamic therapy are reserved for solitary metastasis while enucleation can be done for painfully blind eyes.
It is imperative to keep the possibility of choroidal metastasis in mind while evaluating the eyes of such patients. A multidisciplinary approach is warranted in such cases to treat and improve the quality of life."
doi:10.1136/bcr-2021- 24226
Source : BMJ Case reports