Almost a quarter of children with COVID-19 have conjunctivitis: JAMA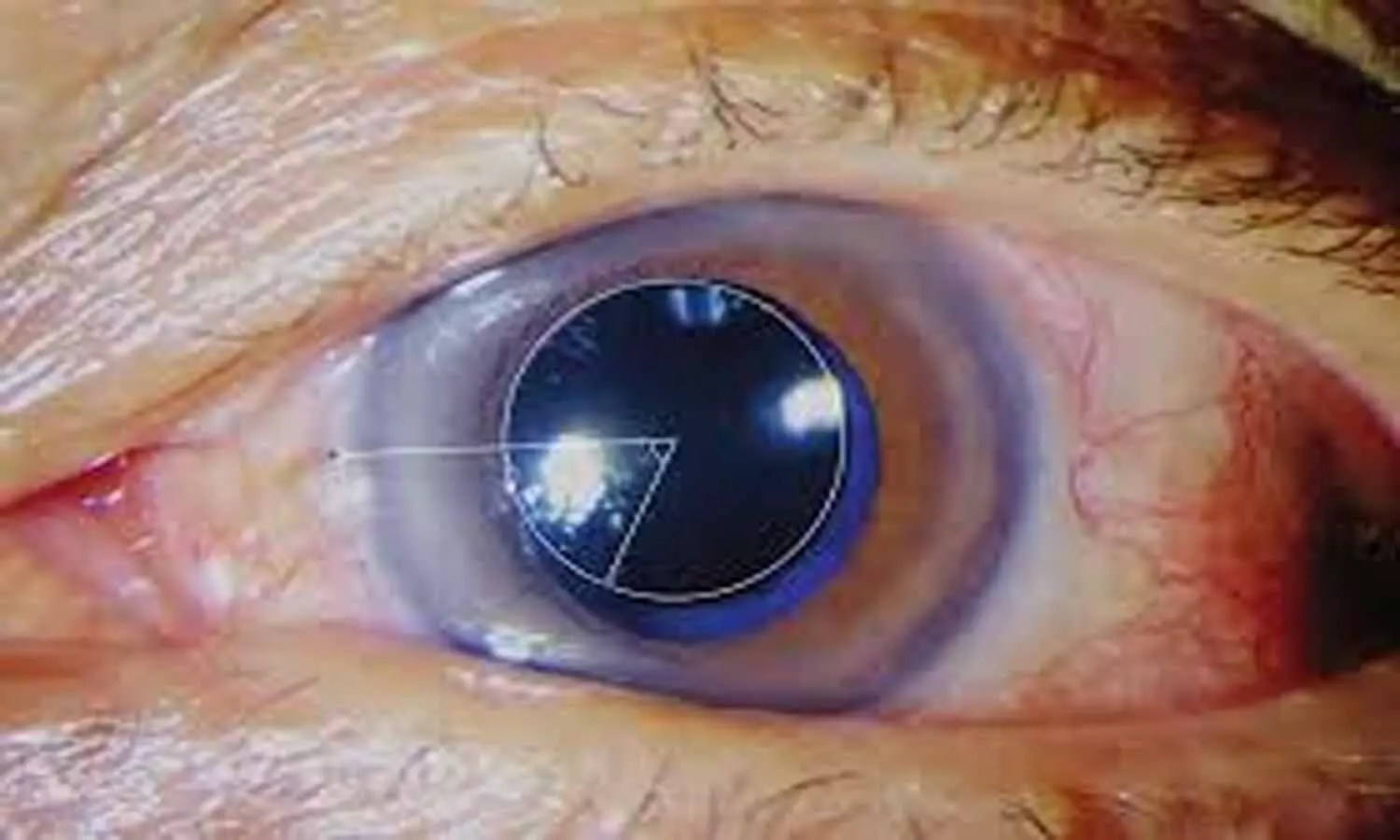 Nan Ma and associates from the Tongji Medical College, Wuhan Children's Hospital have reported that children hospitalized with COVID-19 in Wuhan, China, presented with a series of onset symptoms including fever, cough, and ocular manifestations, such as conjunctival discharge, eye rubbing, and conjunctival congestion.

Of 216 children hospitalized with COVID-19 in Wuhan, China, nearly one fourth had ocular symptoms, claimed the JAMA Ophthalmology study.
The study found that 49 of 216 pediatric COVID-19 patients (23%) hospitalized from Jan 26 to Mar 18 had conjunctival discharge and congestion and eye rubbing. Those with systemic coronavirus symptoms or cough were most likely to have ocular symptoms but improved or recovered with only eye drops or no treatment.
Conjunctivitis, or "pink eye," is an infection or inflammation of the membrane lining the eyeball and eyelid.
Coronavirus disease 2019 (COVID-19) has spread rapidly and caused a global pandemic, as declared by the World Health Organization on March 10, 2020. Cases of patients with COVID-19 and ocular symptoms and potential conjunctival transmission routes for SARS-CoV-2 have been reported. However, nearly all reported cases were adults, and little is known about ocular manifestations in children with COVID-19.
Compared with adults, COVID-19 in children could be very different in terms of exposure history, clinical characteristics, and ocular manifestations. With this in view, researchers sought to investigate ocular manifestations and clinical characteristics of children with laboratory-confirmed COVID-19.
The study population consisted of children with COVID-19 admitted from January 26 to March 18, 2020, to Wuhan Children's Hospital, which was the only designated hospital for treating children with COVID-19. Electronic questionnaires were designed to obtain additional information on ocular involvements, including onset and duration of ocular symptoms, as well as topical medication if applicable. If the information provided was unclear or incomplete, a follow-up telephone call or face-to-face examination was conducted. All data were collected and independently reviewed by 2 research team members.
The findings confirmed the following key facts.
The conjunctival discharge was the most common symptom, followed by eye rubbing and conjunctival congestion.
Children with systemic symptoms (29.3% vs 14.0%; difference, 15.3%; 95% CI, 9.8%-20.7%; P = .008) or with cough (31.6% vs 17.5%; difference, 14.1%; 95% CI, 8.0%-20.3%; P = .02) were more likely to develop ocular symptoms. Ocular symptoms were typically mild, and children recovered or improved.
Symptoms resolved without treatment in nearly half the cases; in some cases, antibacterial, antiviral, and antiallergic eye drops were used.
Eight children had persistent eye rubbing, while the rest recovered completely.
The researchers concluded, "We recommend only close observation for COVID-19–related ocular manifestations in children."
PRIMARY SOURCE: JAMA Ophthalmology
For the full article, click on the link: Ocular symptoms study in JAMA Ophthalmology
Source : JAMA Ophthalmology