Recommendations for the management of Juvenile systemic sclerosis: The SHARE Guidelines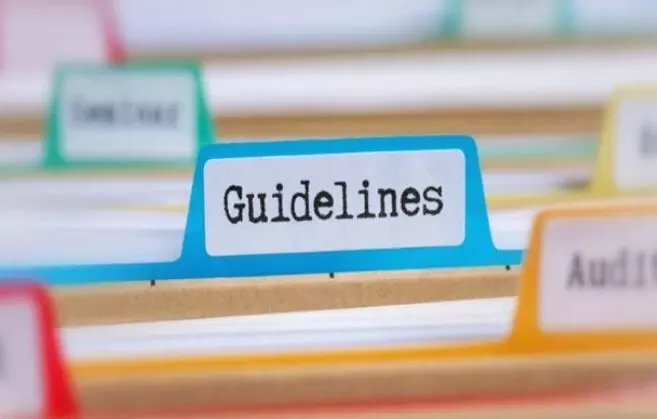 Juvenile systemic sclerosis (JSSc) is a rare disease of childhood and currently no international consensus exists with regard to its assessment and treatment. It is a rare multisystemic disease characterized by inflammation, vascular abnormalities and fibrosis that affects the skin and various internal organs [6]. Onset of the disease occurs mainly in adults, but onset during childhood is reported in about 10% of cases with a mean age at onset of 8 years.

The SHARE (Single Hub and Access point for paediatric Rheumatology in Europe) initiative, based on expert opinion informed by the best available evidence, provides recommendations for the assessment and treatment of patients with JSSc with a view to improving their outcome. Experts focused attention not only on the skin assessment but also on the early signs of internal organ involvement whose proper treatment can significantly affect the long-term outcome. A score for disease severity is proposed in order to perform a structured assessment of outcome over time but a validation in a wider patient population is recommended. Finally, a stepwise treatment approach is proposed in order to unify the standard of care throughout Europe with the aim to reduce morbidity and mortality in this disease.
For the guidelines, an international committee of 16 experts in paediatric rheumatology was established to develop consensus based recommendations for juvenile systemic sclerosis . EULAR standard operating procedures for developing best practice were used. Following a consensus-based methodology, the scleroderma working group of SHARE formulated 14 recommendations for the management of JSSc.
JSSc – recommendations regarding assessment
Overarching principle
All children with suspected JSSc should be referred to a specialized paediatric rheumatology centre for multi-disciplinary care.
Vascular involvement –
All patients with isolated RP should have a nailfold capillary assessment and ANA testing. If capillaroscopy is abnormal and/or ANA are positive, then regular follow-up is recommended.
Cutaneous involvement
A standardized skin score tool should be used for clinical assessment in JSSc. The modified Rodnan skin score is suitable, but needs to be adapted and validated for use in childhood.
Internal organ involvement
The Juvenile Systemic Sclerosis Severity Score (J4S) can be used as a severity assessment tool in JSSC, but needs to be validated.
Pulmonary function tests, including DLCO, and HRCT in children with JSSc are sensitive tools to detect presence and severity of interstitial lung disease. Pulmonary function tests are also indicated for the respiratory function monitoring.
Patients with JSSc should have assessment of pulmonary function tests with DLCO, cardiac echo, renal function and modified Rodnan skin score at least every 6 months.
JSSc – recommendations regarding treatment
Skin involvement
Systemic corticosteroids, in combination with a DMARD, are useful in the active inflammatory phase of JSSc.
At the time of diagnosis of JSSc, a systemic immunomodulatory treatment, like methotrexate, should be considered.
In case of non-response to methotrexate an additional immunomodulatory agent (i.e. MMF) should be considered.
Pulmonary involvement Cyclophosphamide may be used to treat cardiac and/or pulmonary involvement.
Vascular involvement Iloprost may be used to treat ischaemic digits and digital ulcerations.
In New York stage II pulmonary hypertension, and/or digital ulcerations refractory to other therapies, bosentan should be considered.
Experimental treatment Biological agents, in particular tocilizumab or rituximab, should be considered in severe or refractory cases.
Autologous stem cell transplantation may be an option to treat patients with JSSc with progressive disease refractory to immunosuppressive therapy.
"To conclude, this SHARE initiative, based on expert opinion informed by the best available evidence, provides recommendations for the assessment and treatment of patients with JSSc, with a view to improving their outcome in Europe. We anticipate that physicians outside Europe caring for JSSc patients will also likely adopt these guidelines. It is now important to disseminate these recommendations, test their reliability in the international scientific community and update them as new data become available."the expert panel concluded.
For full article follow the link: doi:10.1093/rheumatology/keaa584
Source: Rheumatology
Source : Rheumatology