Bacterial DNA screening may help predict surgical site infection risk in orthopaedic patients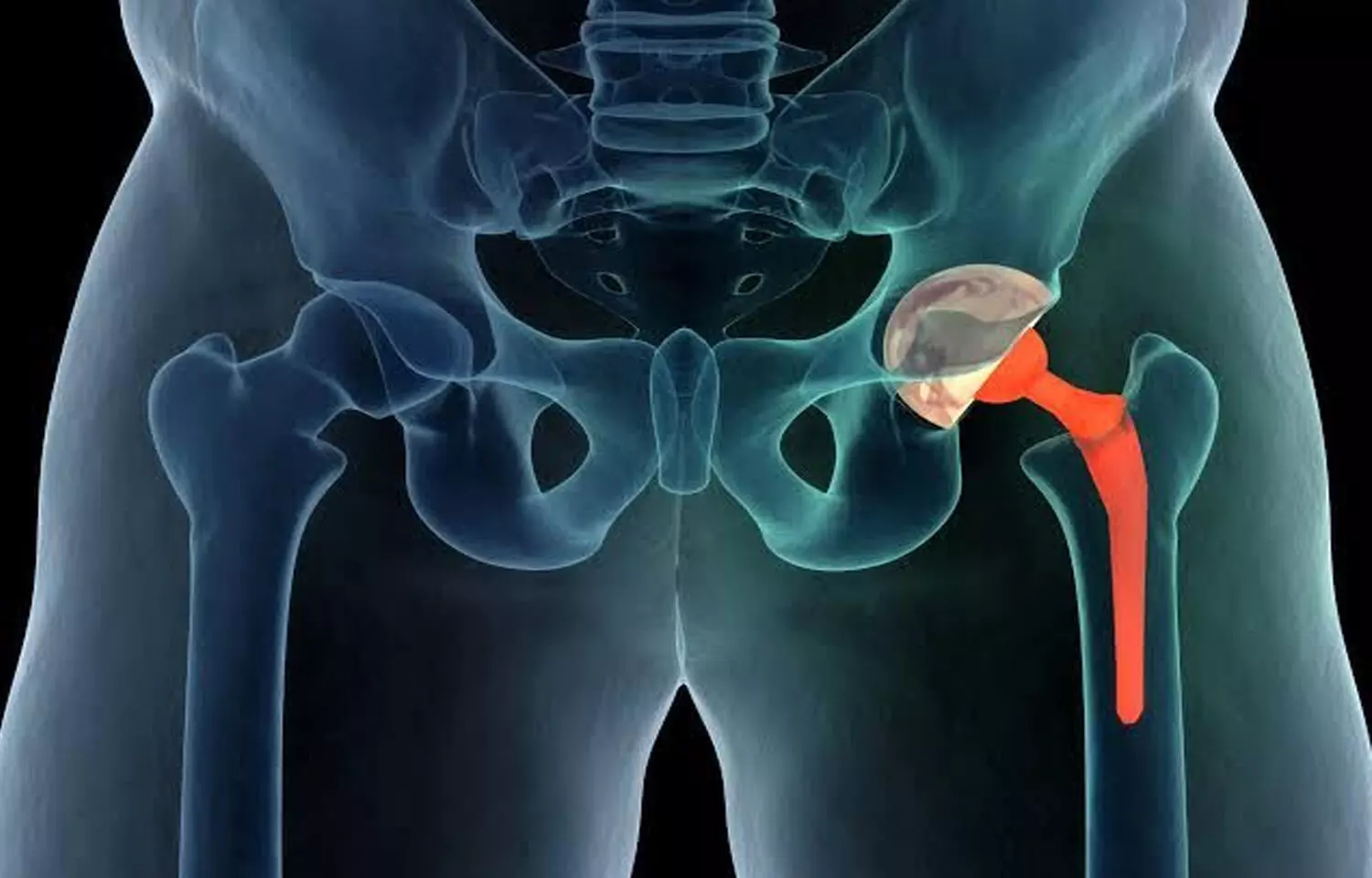 Bacterial colonization of relevant anatomic sites can act as multiple sources of surgical site infections for patients, suggests a study conducted by Preston N.Wolfe and colleagues from the University of Missouri, Thompson Laboratory for Regenerative Orthopaedics, Missouri Orthopaedic Institute, USA.
Surgical site infection is defined as pain, erythema, swelling and discharge from wound site. Surgical site infection in orthopaedic surgery may lead to long hospital stay, cost to the patient and is a burden on health care facilities. It increases rate of nonunion, osteomyelitis, implant failure, sepsis, multiorgan dysfunction and even death.
The research is published in the Journal of Orthopaedics.
Total hip arthroplasty, or surgical replacement of the hip joint with an artificial prosthesis is a reconstructive procedure that has improved the management of those diseases of the hip joint that have responded poorly to conventional medical therapy.
Globally, hip fractures are among the top 10 causes of disability in adults. For displaced femoral neck fractures, there remains uncertainty regarding the effect of a total hip arthroplasty as compared with hemiarthroplasty.
Over 50,000 total hip replacement operations are performed annually in the United Kingdom and about 200,000 are performed annually in the United States. The majority of patients undergoing hip replacement experience dramatic relief of pain and restoration of satisfactory hip function. Aseptic mechanical loosening is reported to be the most common cause of prosthetic joint failure, after which standard bacteriological culture of specimens from periprosthetic tissue or aspirates is used to detect infection
The team of researchers aimed to provide an initial characterization of relevant bacterial DNA profiles for patients undergoing closed-fracture fixation or total joint arthroplasties.
Swabs were collected and analyzed using polymerase chain reaction from adult patients undergoing closed-fracture fixation or total shoulder, knee, or hip arthroplasties.
The authors showed that the bacterial DNA profiles varied across the different orthopaedic patient populations, and produced uncharacteristic profile shifts with direct relevance to each clinical infection.
Hence, it was concluded that the findings of the study provide a foundational dataset regarding bacterial colonization of relevant anatomic sites that can act as sources of surgical site infections for patients.
https://doi.org/10.1016/j.jor.2021.08.012
Source : Journal of Orthopaedics