Emergency CS closely associated with women having psoriatic arthritis: BMJ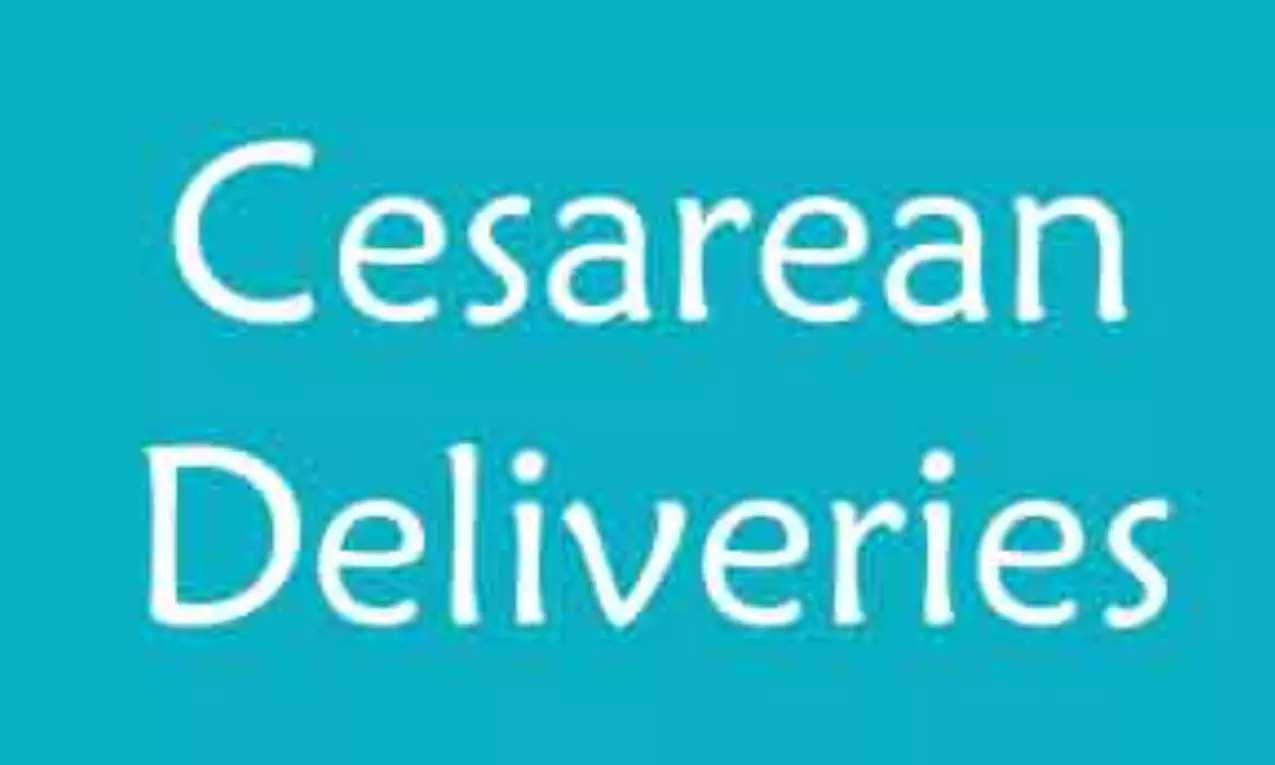 A new study published in BMJ Rheumatic & Musculoskeletal Diseases suggests that women with psoriatic arthritis (PsA) were more at risk for emergency cesarean section (CS) than those with axial spondyloarthritis (axSpA).
The results of pregnancies in women with axial spondyloarthritis and psoriatic arthritis are not well documented. The direct research of how inflammation affects pregnancy outcomes is frequently not possible due to a lack of information on disease activity. Contrary to vaginal birth, a cesarean section entails a higher risk for complications. It puts off the postpartum mobilization that is required to reduce stiffness and inflammatory discomfort. Hence, Carina Götestam Skorpen and colleagues carried out this investigation to investigate a potential relationship between inflammatory active disease and CS rates in females with axSpA and PsA.
Data from RevNatus, a national observational registration for women with inflammatory rheumatic disorders in Norway, were combined with data from the Medical Birth Registry of Norway (MBRN). In RevNatus 2010-2019, singleton births in women with axSpA (n=312) and PsA (n=121) were included as instances. Population controls were singleton births reported in MBRN over the same time period (n=575 798) but omitting women with rheumatic inflammatory disorders.
The key findings of this study were:
1. As comparison to population controls (15.6%), CS occurred more frequently in the axSpA (22.4%) and PsA (30.6%) groups, with significantly greater rates in the inflammatory active axSpA (23.7%) and PsA (33.3%) groups.
2. Women with axSpA showed a greater risk of elective CS compared to population controls (risk difference 4.4%, 95% CI 1.5% to 8.2%), but not emergency CS.
3. Women with PsA had a greater risk for emergency CS but not for elective CS (risk difference 10.6%, 95% CI 4.4% to 18.7%).
Researchers have discovered risk variables that must be addressed prior to conception, with mother age and weight being particularly important in psoriatic arthritis. Physical function and perception of body discomfort should be examined along with suggestions for potential lifestyle modifications.
Reference:
Götestam Skorpen, C., Lydersen, S., Salvesen, K. Å., Koksvik, H. S. S., Jakobsen, B., & Wallenius, M. (2023). Caesarean section in women with axial spondyloarthritis and psoriatic arthritis: a population-based study. RMD Open, 9(1), e002760.https://doi.org/10.1136/rmdopen-2022-002760
Source : British Medical Journal Neuroscience Masters graduate
Jacinthlyn Sylvia, a Neuroscience Master's graduate from Chennai has worked extensively in deciphering the neurobiology of cognition and motor control in aging. She also has spread-out exposure to Neurosurgery from her Bachelor's. She is currently involved in active Neuro-Oncology research. She is an upcoming neuroscientist with a fiery passion for writing. Her news cover at Medical Dialogues feature recent discoveries and updates from the healthcare and biomedical research fields. She can be reached at editorial@medicaldialogues.in