FDA Fast Tracks injectable dexamethasone gel for treatment of sciatica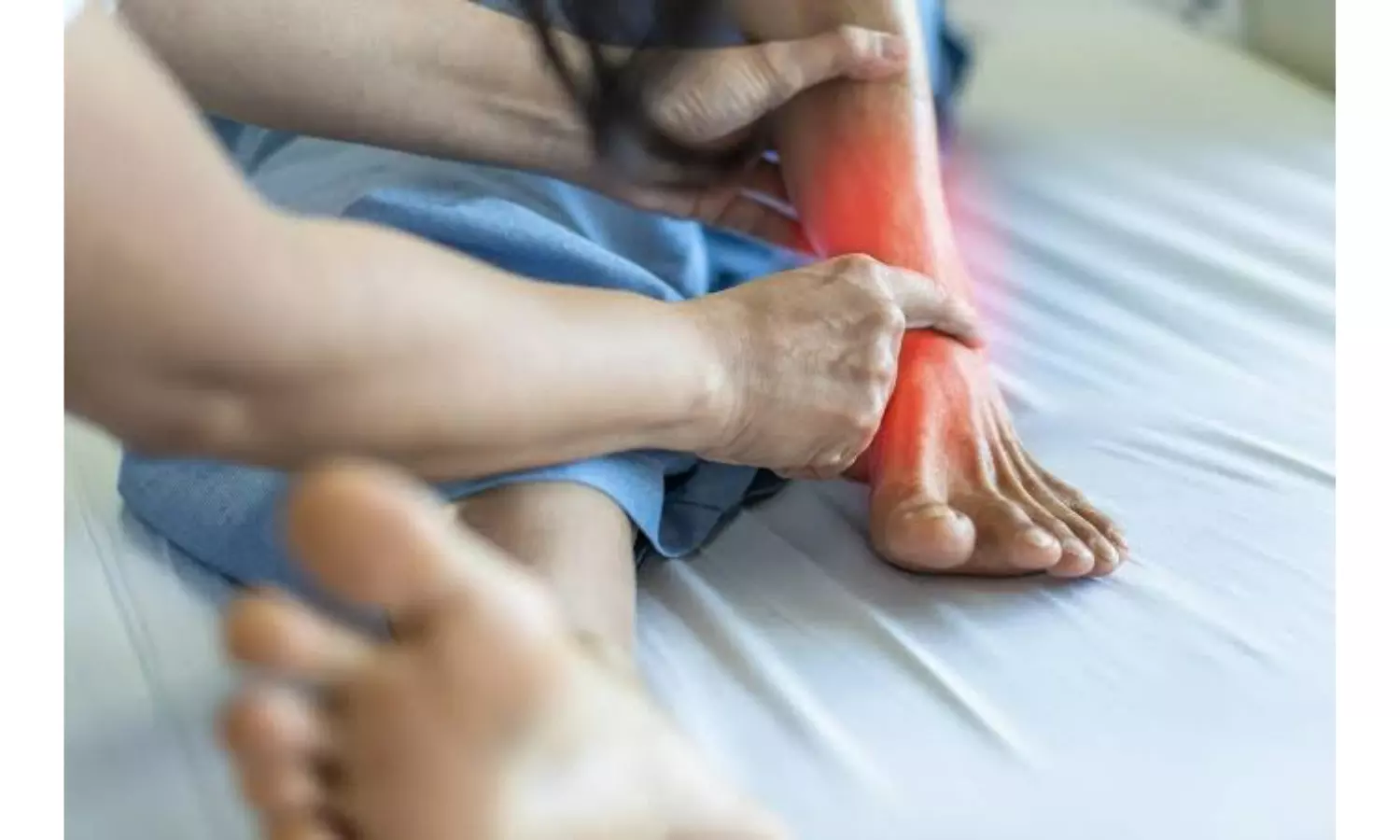 PALO ALTO, Calif. - Scilex Holding Company ("Scilex") has announced highly significant positive top-line results from its SP-102 (SEMDEXA™) Phase 3 Pivotal Trial C.L.E.A.R. Program, a corticosteroid injectable dexamethasone sodium phosphate viscous gel for the treatment of lumbosacral radicular pain, or sciatica.
SP-102 (SEMDEXA™) has been granted Fast Track status by the FDA.

C.L.E.A.R. Trial (Corticosteroid Lumbosacral Epidural Analgesia for Radiculopathy) was designed to investigate safety and analgesic effects of a single and repeat transforaminal injections of SP-102 (SEMDEXA™) compared to placebo (saline injection). The trial enrolled 401 low back pain subjects with unilateral intervertebral disc herniation in lumbosacral spine resulting in radicular pain symptoms of moderate to severe leg pain. It is the largest known randomized well-controlled trial in sciatica using epidural steroid injections. The primary endpoint of change in average daily pain in the affected leg over 4 weeks following the initial injection had demonstrated LS Mean (SE) group difference of -1.08 (0.17) compared to placebo with a p-value <0.001.
The two key secondary endpoints assessing Oswestry Disability Index (ODI) and Time to open-label repeat injection had also demonstrated highly statistically significant results. The LS Mean (SE) group difference in ODI compared to placebo at week 4 was -6.28 (1.49) with a p-value <0.001. Following the initial 4-week observation period, subjects with moderate to severe radicular pain could receive an open-label repeat injection of SP-102 (SEMDEXA™). Between weeks 4 and 12, repeat injections were administered to 67% of subjects who initially received placebo treatment and 46% of subjects who initially received active treatment. A Cox proportional hazard model showed significantly longer duration of initial SP-102 (SEMDEXA™) treatment compared to placebo Hazard Ratio (95% CI) 0.49 (0.36, 0.65), with a p-value <0.001.
SP-102 (SEMDEXA™) demonstrated a very clean safety profile with no identified safety risks. There were no adverse events of special interest reported (paraplegia, hematoma, injection) associated with epidural steroid injections. There were no SAEs related to the drug or injection procedure.
"We are very pleased with the positive outcome and are looking forward to receive a complete data set to further evaluate and characterize efficacy and safety of SP-102 (SEMDEXA™). These top-line results are very remarkable. They will impact greatly the pain management community and will enable us to proceed with our plans for registering SP-102 (SEMDEXA™) with the FDA for the treatment of subacute lumbosacral radicular pain. We plan to present the results from the Phase 3 C.L.E.A.R trial at upcoming scientific conferences and submit for publication in a peer reviewed journal," said Dmitri Lissin, MD, Chief Medical Officer of Scilex.
Scilex intends to use the results from this pivotal Phase 3 trial to discuss with the FDA in 2022 a licensure application and Breakthrough Designation Status for the high unmet need sciatica indication for which no treatments have been approved in the U.S.
Scilex has extensive clinical and pre-clinical data (including multiple Phase 2 clinical trials) with the novel viscous gel formulation of SP-102 (SEMDEXA™), which was designed to provide extended non-opioid pain relief for sciatica patients. Scilex expects to present the robust data collected over the course of the company's multi-year clinical development program to the FDA as part of a New Drug Application (NDA).
SP-102 (SEMDEXA™) is the first non-opioid novel injectable corticosteroid gel formulation product in development for the treatment of lumbar radicular pain, and it contains no preservatives, surfactants, solvents, or particulates. If approved by the FDA, the SP-102 (SEMDEXA™) formulation will be available in a pre-filled syringe and will be administered by epidural injection. Based on preclinical and clinical studies, it extends the residency time at the site of injection and does not show the safety concerns that led the FDA to warn against using other injectable steroid formulations by the epidural route of administration.
More than 40% of U.S. opioid prescriptions are for the treatment of chronic low back pain (CLBP)9-11 despite the fact that opioids are associated with serious and potentially life-threatening side effects and have not demonstrated efficacy in the treatment of CLBP.11,12,13 In 2018, more than 67,000 drug overdose deaths occurred in the United States14 of which almost 47,000 (70%) were opioid-related. Over 70% of the 70,630 deaths in 2019 involved an opioid.15 Provisional data release by the Centers for Disease Control and Prevention showed drug overdose deaths rose by nearly 29% over a 12-month period ending in April 2021, to an estimated 100,306.16
"We are anxiously awaiting a new injectable gel formulation of dexamethasone and submission of this data to the FDA for the treatment of radicular pain based on the results of a large, randomized, placebo-controlled, multi-center trial. If approved by the FDA, SP-102 (SEMDEXA™) would be the first corticosteroid with an indication for epidural administration in the U.S. and world, and providing meaningful, extended pain relief. SP-102 (SEMDEXA™) would be a welcome addition to the armamentarium of interventional pain physicians, providing a non-surgical, non-opioid alternative for a condition affecting millions of people," said Dr. Steven P. Cohen, Chief of Pain Medicine and Professor of Anesthesiology & Critical Care Medicine, Neurology, Physical Medicine & Rehabilitation, and Psychiatry & Behavioral Sciences at the Johns Hopkins School of Medicine, and a Professor of Anesthesiology and Physical Medicine & Rehabilitation at Walter Reed National Military Medical Center, Uniformed Services University of the Health Sciences.
"We are very pleased to have achieved this important milestone and would like to commend the experienced investigators and advisors of the C.L.E.A.R. trial for their persistence and diligence in enrolling sciatica patients through the COVID-19 pandemic and enabling Scilex to achieve a landmark milestone. These highly significant positive clinical results for the pivotal SP-102 (SEMDEXA™) Phase 3 trial may provide encouraging news for the many millions of people worldwide who are confronting painful radicular pain (sciatica) and we look forward to sharing complete Phase 3 results next year. We believe that SP-102 (SEMDEXA™) could be the first FDA-approved epidural steroid gel injection product for patients suffering from this common, very painful condition," said Jaisim Shah, President and Chief Executive Officer of Scilex.