High-dose Fasinumab improves Chronic Low Back pain and function: Study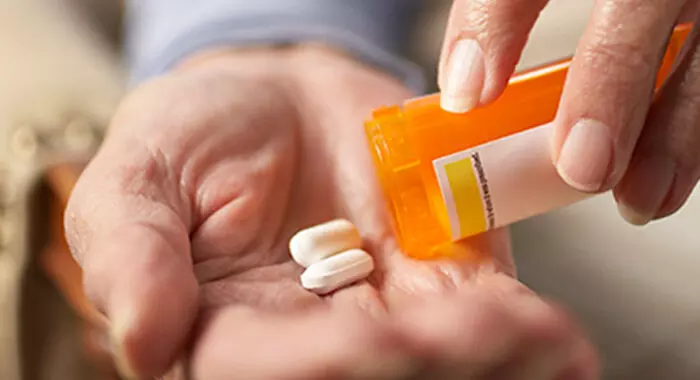 Fasinumab highest doses, improved both Chronic Low Back Pain and function but associated with Adverse Events in patients with peripheral osteoarthritis, suggests a recent study published in the Annals of the Rheumatoid Arthritis on 16 November 2020.

The Previous trial on fasinumab suggests that the anti‐nerve growth factor monoclonal antibody improves pain and function in patients with knee or hip osteoarthritis (OA) who have a history of inadequate response or intolerance to analgesics. "Biologic agents that specifically block [nerve growth factor (NGF)] to treat pain may obviate many of the side effects of currently used analgesic medications, such as opioids and nonsteroidal anti-inflammatory drugs (NSAIDs), which rely on different mechanisms of action," said Paula Dakin.
To evaluate the safety and efficacy of fasinumab Paula Dakin et al, conducted a phase II/III double-blind, placebo-controlled trial in patients with Chronic Low Back Pain (CLBP). A total of 563 patients, of more than 35 years with the history of inadequate pain relief/intolerance to acetaminophen, non-steroidal anti-inflammatory drugs and opioids were included. The patients were randomised to fasinumab 6 or 9 mg subcutaneous every four weeks (Q4W), 9 mg intravenous every eight weeks (Q8W) or placebo group for a period of 16 weeks and followed until week 36. Researchers determined a change from baseline to week 16 in average daily low back pain intensity (LBPI) numeric rating score, as a primary endpoint. Roland-Morris Disability Questionnaire (RMDQ) and Patient Global Assessment (PGA) were determined as secondary endpoints.
KEY FINDINGS OF THE STUDY WERE:
♦Researchers found significant placebo-adjusted LBPI (low back pain intensity) reductions at week 16 were observed for fasinumab 9 mg Q4W and Q8W but not with the group who were administered with 6mg fasinumab.
♦They noted RMDQ and PGA improvements to week 16 were greatest for fasinumab 9 mg intravenous.
♦The also found numerically greater efficacy occurred in patients with peripheral OA (pOA) when compared with those without pOA over 16 weeks.
♦Researchers reported treatment-related adverse event among 65.6% patients in fasinumab groups and about 67.1% of patients in placebo group.
♦They also found progressive osteoarthritis (OA) type 1, were more frequent in the combined fasinumab groups than in the placebo group.
The author concluded, "Fasinumab highest doses, but not lower dose, improved both CLBP pain and function. Most joint AEs occurred in pOA patients, consistent with earlier findings in symptomatic OA. Further study is needed of patients with CLBP with and without pOA to determine optimal benefit–risk".
For further information:
https://ard.bmj.com/content/early/2020/11/15/annrheumdis-2020-217259
Article Source :
Annals of the Rheumatoid Arthritis