Intersegmental fixation reliable for spondylolysis repair, Study says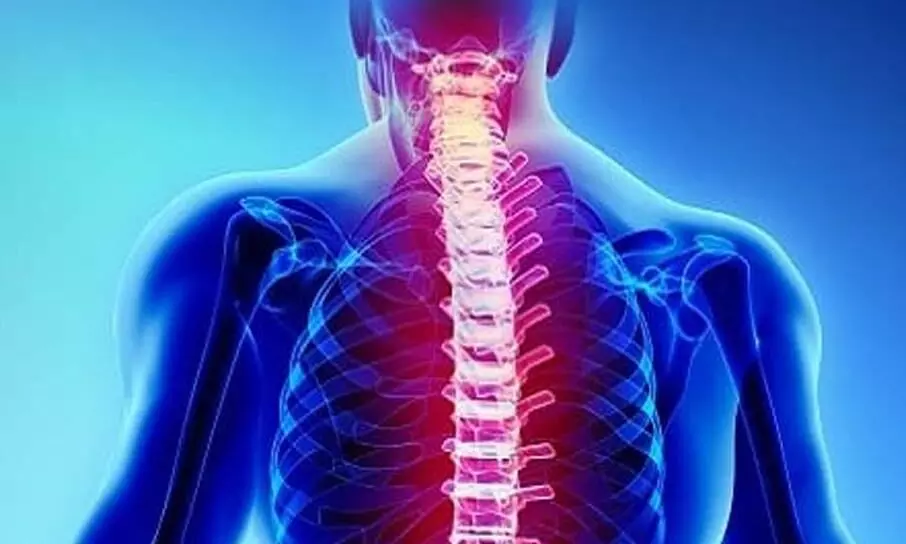 Stability after sacrificing L5S1 segment motion temporarily can be achieved by intersegmental fixation, reports a recent study.

The research is published in the Journal of Orthopaedic Surgery and Research.
As per the investigators from the Department of Orthopedic, The Seventh Medical Center of Chinese PLA General Hospital, Beijing, China this technique is reliable for spondylolysis repair which has satisfactory symptom relief, high healing rate, low incidence of complications, and preserve a large part of ROM for fixed segment.
When symptomatic spondylolysis fail to respond to nonoperative treatment, surgical management may be required. A number of techniques have been described for repair by intrasegmental fixation with good results; however, there are still some problems.
Hence, Zhi-Cheng Zhang and colleagues reported a repair technique with temporary intersegmental pedicle screw fixation and autogenous iliac crest graft. The aim of present study was to assess the clinical outcomes of L5 symptomatic spondylolysis with this technique.
A retrospective analysis of 128 patients with L5 spondylolysis treated with this method was performed. According to CT scan, the spondylolysis were classified into 3 categories: line, intermediate, and sclerosis type.
The diagnostic block test of L5 bilateral pars defect was done in all patients preoperatively. The sagittal and axial CT images were used to determine the bone union. The healing time, complications, number of spina bifida occulta, Japanese Orthopedic Association (JOA) score, and VAS for back pain were recorded. After fixation removal, the rate of ROM preservation at L5S1 was calculated.
The following findings were highlighted-
a. There were 97 patients (194 pars) followed with mean follow-up of 23 months (range, 12–36 months).
b. The union rate of pars was 82.0% at 12 months and 94.3% at 24 months postoperatively.
c. Low back pain VAS significantly (P < 0.05) improved from preoperative mean value of 7.2 to 1.3 at the final follow-up postoperatively (P < 0.05).
d. JOA score increased significantly postoperatively (P < 0.05) with average improvement rate of 79.3%.
e. The rates of L5S1 ROM preservation were 79.8% and 64.0% after fixation removal at 1 and 2 years postoperatively.
f. There were 3 patients of delayed incision healing without other complications.
Therefore, this led the authors to conclude that "although the L5S1 motion segment was fixed temporarily with intersegmental pedicle screw, the segment obtained more stability to decrease hyperextension and rotation stress of L5 pars and improve the union rate, especially for patients of CT classification III, grade I spondylolisthesis, mild disc degeneration, and spina bifida occulta."
Source : Journal of Orthopaedic Surgery and Research