Neutrophilia linked to renal Impairment in rheumatoid arthritis Patients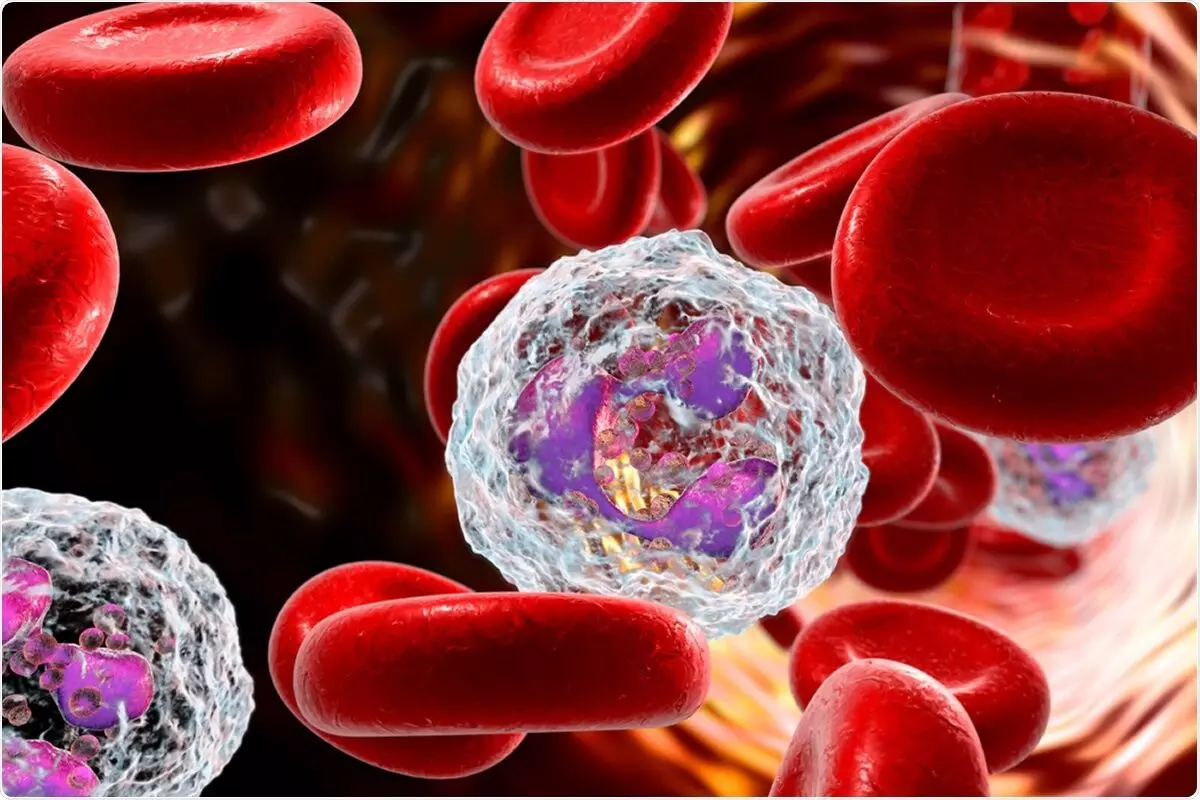 Chronic Kidney Disease was more likely to occur in patients with rheumatoid arthritis (RA). Previous studies showed that the prevalence of renal damage in RA patients was between 5% and 50%. A recent study has demonstrated that neutrophils of more than 7.5 × 109/L are linked to renal impairment in Rheumatoid Arthritis (RA) patients. The research has been published in the Immunity, Inflammation and Disease on 25 May 2021.

Studies have shown that increased neutrophils, as a manifestation of oxidative stress, may be involved in the progression of kidney disease. However, whether high neutrophils increase the risk of kidney damage in RA patients is currently unclear. Therefore, researchers of the First Affiliated Hospital of Guangzhou University of Chinese Medicine, China, conducted a study to investigate whether neutrophil is associated with renal impairment in RA patients. It was the first survey to report the relationship between neutrophils and renal damage.
In this cross-sectional, retrospective study, the researchers investigated a total of 602 RA patients and identified 89 patients who had renal impairment with eGFR < 60 ml/min/1.73 m2. The researchers evaluated the neutrophil levels and, the major outcome assessed was eGFR. They further collected demographic details, blood markers, lipid indexes, and inflammatory indexes for this analysis. They used multivariable logistic regression analysis to evaluate the association between neutrophils and renal impairment in RA participants.
Key findings of the study were:
Upon analysis, the researchers found that the renal damage group had 75 (84.3%), female patients, with 31 (34.8%) suffering from hypertension and 12 (13.5%) from diabetes.
Upon subgroup analysis, they found that
◊ Female (odds ratio [OR] = 0.523),
◊ Neutrophils greater thsn 7.5 × 109/L (OR = 2.314),
◊ NLR > 3.53 (OR = 1.757), h
◊ Hemoglobin less than 120 g/L (OR = 2.413), and
◊ UA > 360 μmol/L (OR = 6.052) was related to renal damage in RA.
After adjustment of several confounders, multivariable logistic regression analysis showed that neutrophils greater than 7.5 × 109/L (OR = 1.784) were independently associated with an increased risk of renal impairment in RA.
The authors concluded, "Our study demonstrated that neutrophils greater than 7.5 × 109/L was associated with a high risk of renal impairment in RA, suggesting that neutrophil may be a biomarker for renal impairment in RA."
For further information:
Article Source :
Immunity, Inflammation and Disease