Pioglitazone reduces cardiovascular disease risk in SLE patients: Study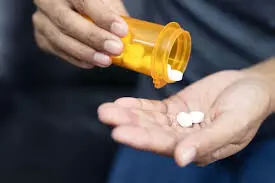 USA: Pioglitazone (Actos) treatment could reduce the risk of cardiovascular disease (CVD) in patients with systemic lupus erythematosus (SLE) without hampering the immune mechanisms, according to results from a clinical trial.
The study, published in the BMJ journal Annals of the Rheumatic Diseases, stated that pioglitazone was well-tolerated and significantly improved n vascular stiffness and cardiometabolic parameters in SLE. PGZ thus be further explored as a modulator of CVD risk in SLE.
Premature cardiovascular events in SLE patients contribute to morbidity and mortality. To date, no effective preventive strategies are described. Metabolic disturbances and immune dysregulation play an important role in inducing vascular disease in SLE. Pioglitazone (PGZ), a peroxisome proliferator-activated receptor-gamma agonist, suppresses vascular damage and immune dysregulation in murine lupus and improves endothelial dysfunction in other inflammatory diseases.
Against the above background, Sarfaraz Hasni, National Institute of Arthritis and Musculoskeletal and Skin Diseases, National Institutes of Health, Bethesda, Maryland, USA, and colleagues hypothesized that PGZ could improve vascular dysfunction and cardiometabolic parameters in SLE.
The study included eighty SLE subjects with mild to severe disease activity. They were randomized in a double-blind, cross-over design with a 2-month wash-out period to a sequence of PGZ followed by placebo for 3 months, or vice versa.
Parameters of endothelial function and arterial inflammation, measured by multimodal assessments were the primary endpoints. The researchers performed additional outcome measures of disease activity, neutrophil dysregulation, metabolic disturbances, and gene expression studies. Seventy-two subjects completed the study.
Key findings include:
PGZ was associated with a significant reduction in Cardio-Ankle Vascular Index (a measure of arterial stiffness) compared with placebo.
Various metabolic parameters improved with PGZ, including insulin resistance and lipoprotein profiles.
Circulating neutrophil extracellular trap levels also significantly decreased with PGZ compared with placebo.
Most adverse events experienced while on PGZ were mild and resolved with a reduction in PGZ dose.
"The peroxisome proliferator-activated receptor-γ agonist pioglitazone improves vascular stiffness and various cardiometabolic parameters in SLE," the authors wrote.
"These findings have implications for using non-immunosuppressive therapy that could decrease CVD risk in SLE patients," they conclude.
Reference:
Hasni S, Temesgen-Oyelakin Y, Davis M, et alPeroxisome proliferator activated receptor-γ agonist pioglitazone improves vascular and metabolic dysfunction in systemic lupus erythematosusAnnals of the Rheumatic Diseases Published Online First: 01 August 2022. doi: 10.1136/ard-2022-222658
Source : Annals of the Rheumatic Diseases Medha, MSc. Biotechnology
Medha Baranwal joined Medical Dialogues as an Editor in 2018 for Speciality Medical Dialogues. She covers several medical specialties including Cardiac Sciences, Dentistry, Diabetes and Endo, Diagnostics, ENT, Gastroenterology, Neurosciences, and Radiology. She has completed her Bachelors in Biomedical Sciences from DU and then pursued Masters in Biotechnology from Amity University. She has a working experience of 5 years in the field of medical research writing, scientific writing, content writing, and content management. She can be contacted at  editorial@medicaldialogues.in. Contact no. 011-43720751