Single Lorecivivint Injection may improve function and pain control in knee osteoarthritis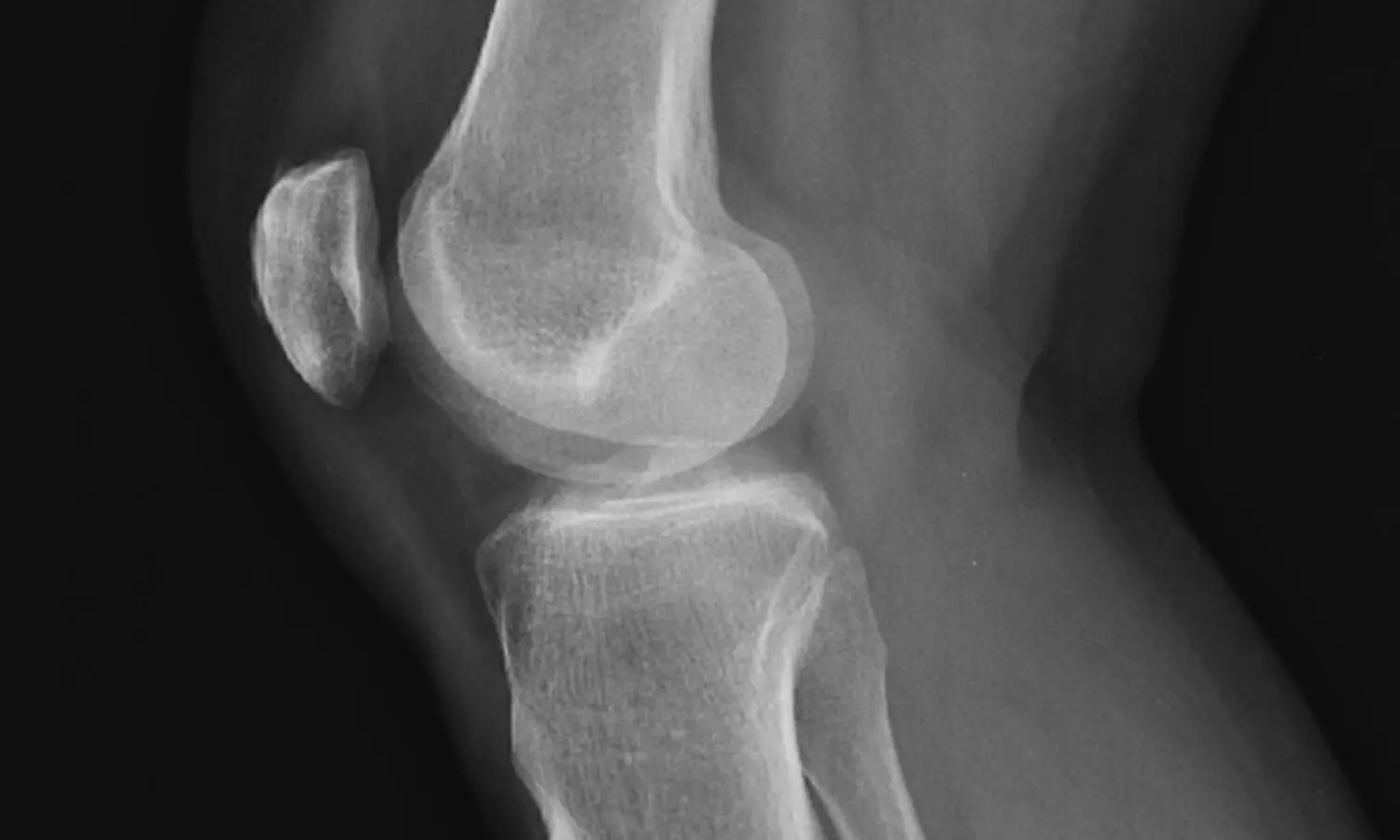 In a new study Lorecivivint (LOR) was shown to be safe and well tolerated. Efficacy evaluations on the specified subgroup of complete individuals revealed long-term symptom improvements in WOMAC Pain and Function compared to controls. This work was done by Ismail Simsek and team, findings of which were presented in the Pediatric Rheumatology Symposium, ACR Convergence 2021 meeting as a poster.
Lorecivivint, a new intra-articular (IA) CLK/DYRK inhibitor that affects WNT and inflammatory pathways, is being developed as a therapy for knee osteoarthritis (OA). The goal of this study was to assess the safety and exploratory effectiveness of a single LOR injection given into the target knee joint of participants with moderate to severe knee pain.
This was a 5-year, multicenter, observational, Phase 3 study of completers from a 12-month LOR Phase 2a trial. The trial was halted in Year 3 due to a lack of significant long-term safety evidence due to the absence of recurrent LOR administration. At their Phase 2 parent-trial baseline visit, subjects received a single LOR or vehicle placebo (PBO) injection (Month 0).
Data from clinic visits at 6, 12, 24, and 36 months were pooled and analyzed to determine safety outcomes. A post hoc baseline-adjusted ANCOVA on 0, 3, 6, 12, and 18-month data points was utilized to examine changes from baseline in WOMAC Pain and Function sub scores and medial joint space in a subject subgroup.
119 (17%) of the 703 individuals dropped out before the study's end. There were 495 LOR-treated participants and 208 control subjects in the safety analysis set.
Four adverse events (AEs) were judged linked to the study medication in three (0.6 percent) patients across LOR groups; no subjects withdrew from the trial owing to a treatment-related AE. The incidence was comparable in the LOR and PBO groups.
68 SAEs were identified in 38 (5.4 percent) individuals, with none believed to be connected to therapy by investigators. In the control group, one person died.
Post hoc effectiveness analyses revealed that patients in the 0.07 mg LOR group (n=59) improved more from baseline in both WOMAC Pain and function at 6 and 12 months, when compared to the control group.
Over the course of 18 months, no mJSW advancement was detected in any of the groups.
Reference:
Simsek I, Swearingen C, Ghandehari H, Kennedy S, Tambiah J, Yazici Y, Skrepnik N. A Multicenter, Observational, Extension Study Evaluating the Safety, Tolerability, and Efficacy of a Single Lorecivivint Injection in Knee OA Subjects [abstract]. Arthritis Rheumatol. 2021; 73 (suppl 10). https://acrabstracts.org/abstract/a-multicenter-observational-extension-study-evaluating-the-safety-tolerability-and-efficacy-of-a-single-lorecivivint-injection-in-knee-oa-subjects/. Accessed November 21, 2021.
Source : American College of Rheumatology